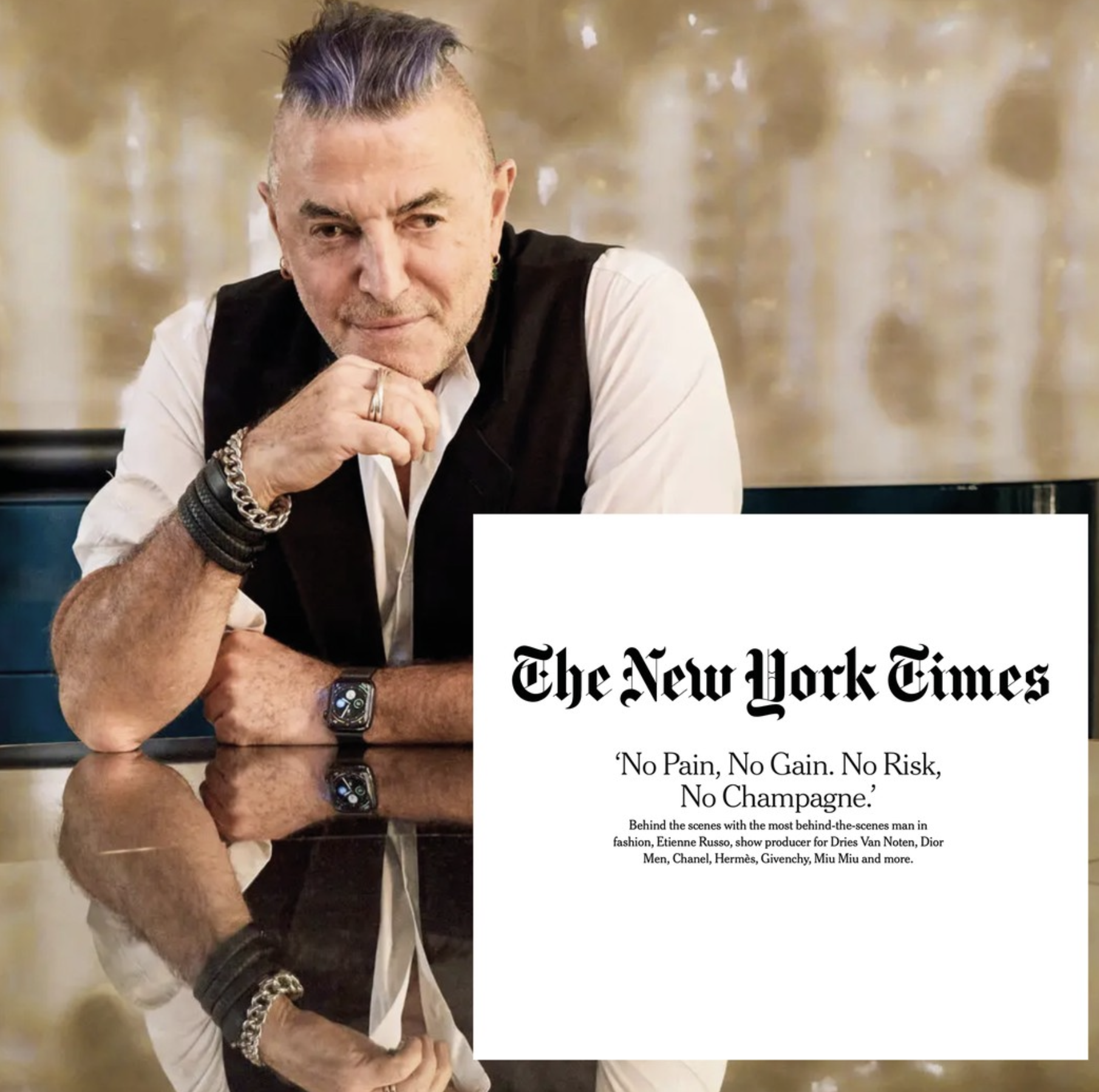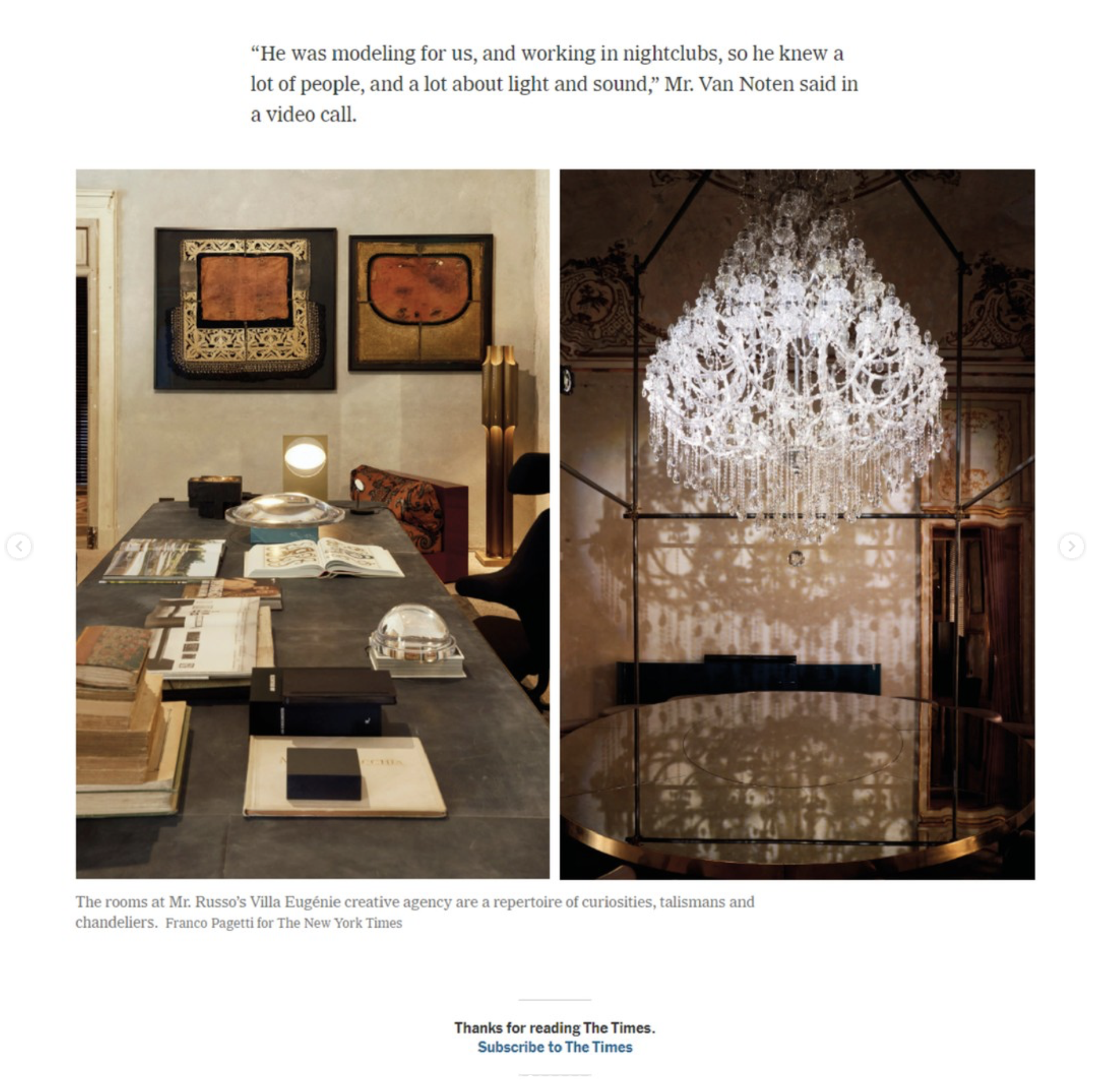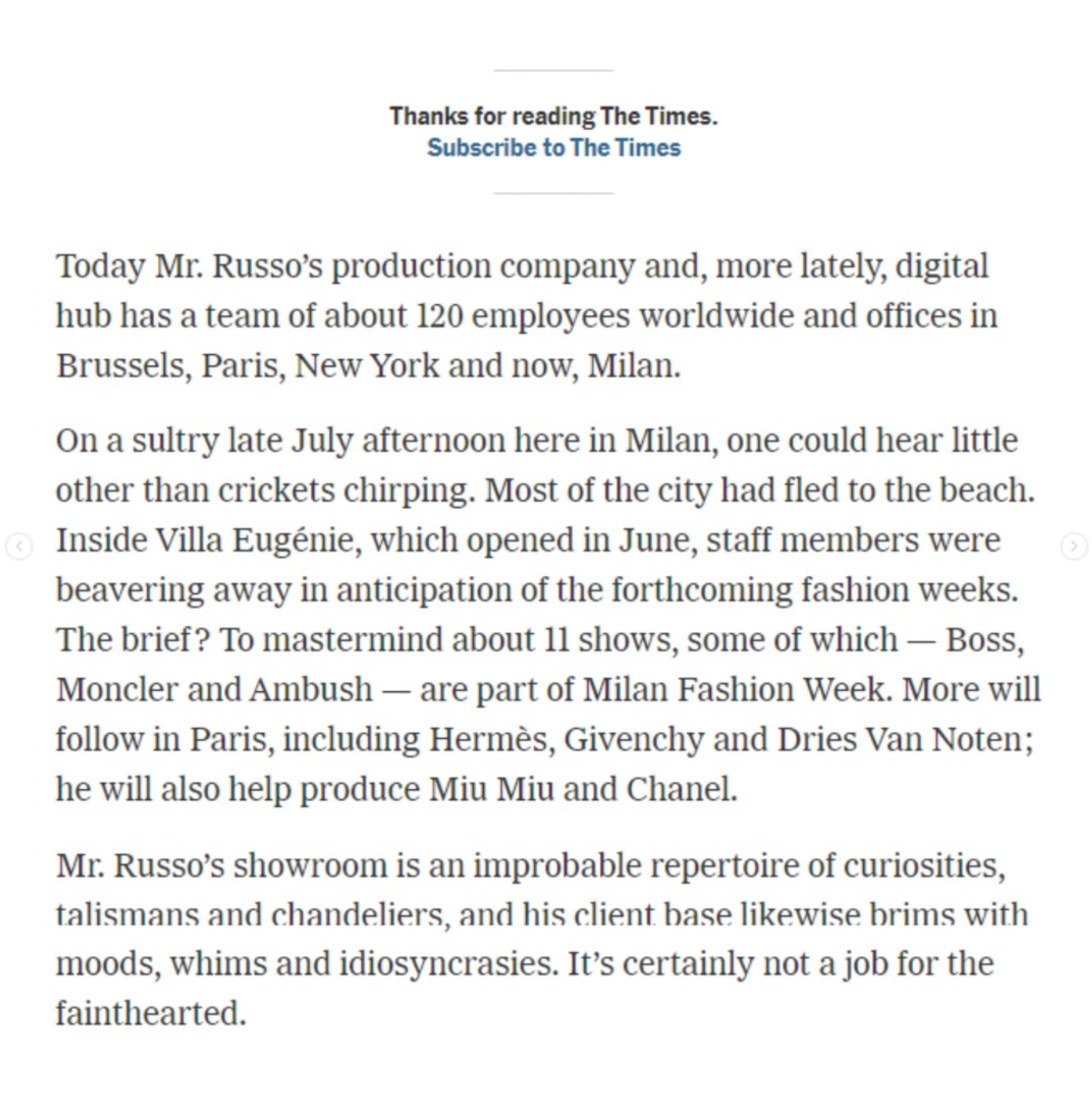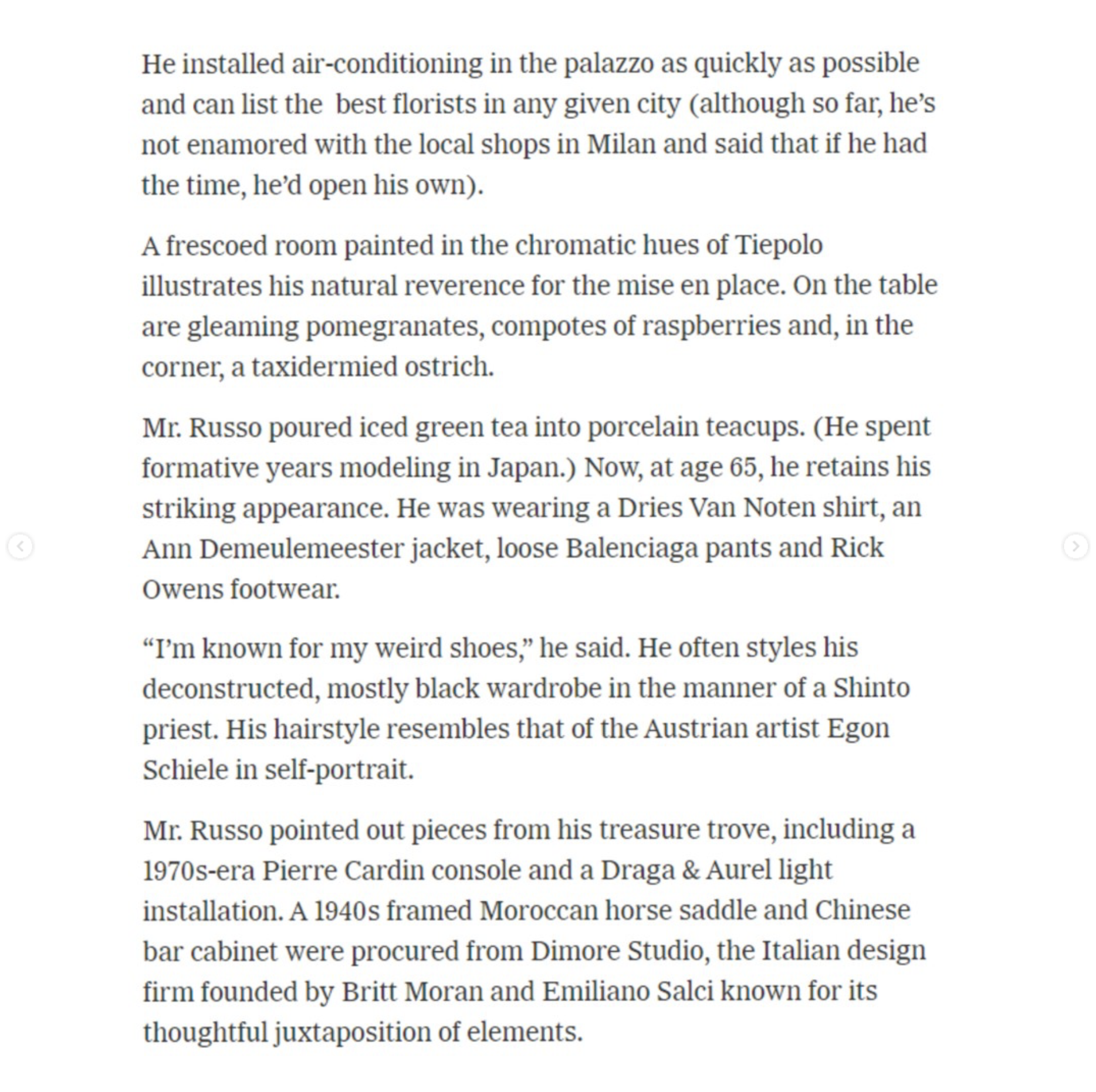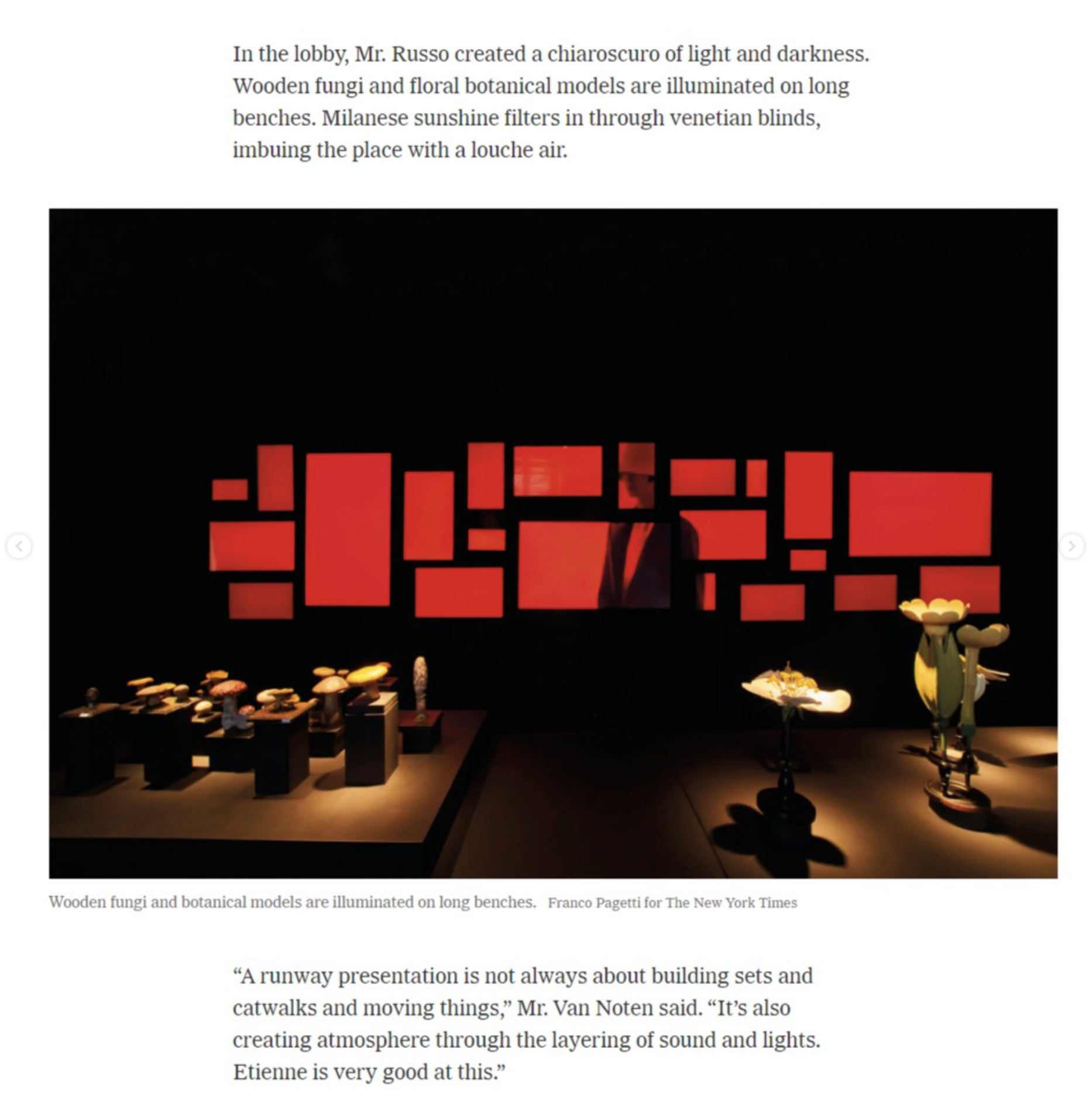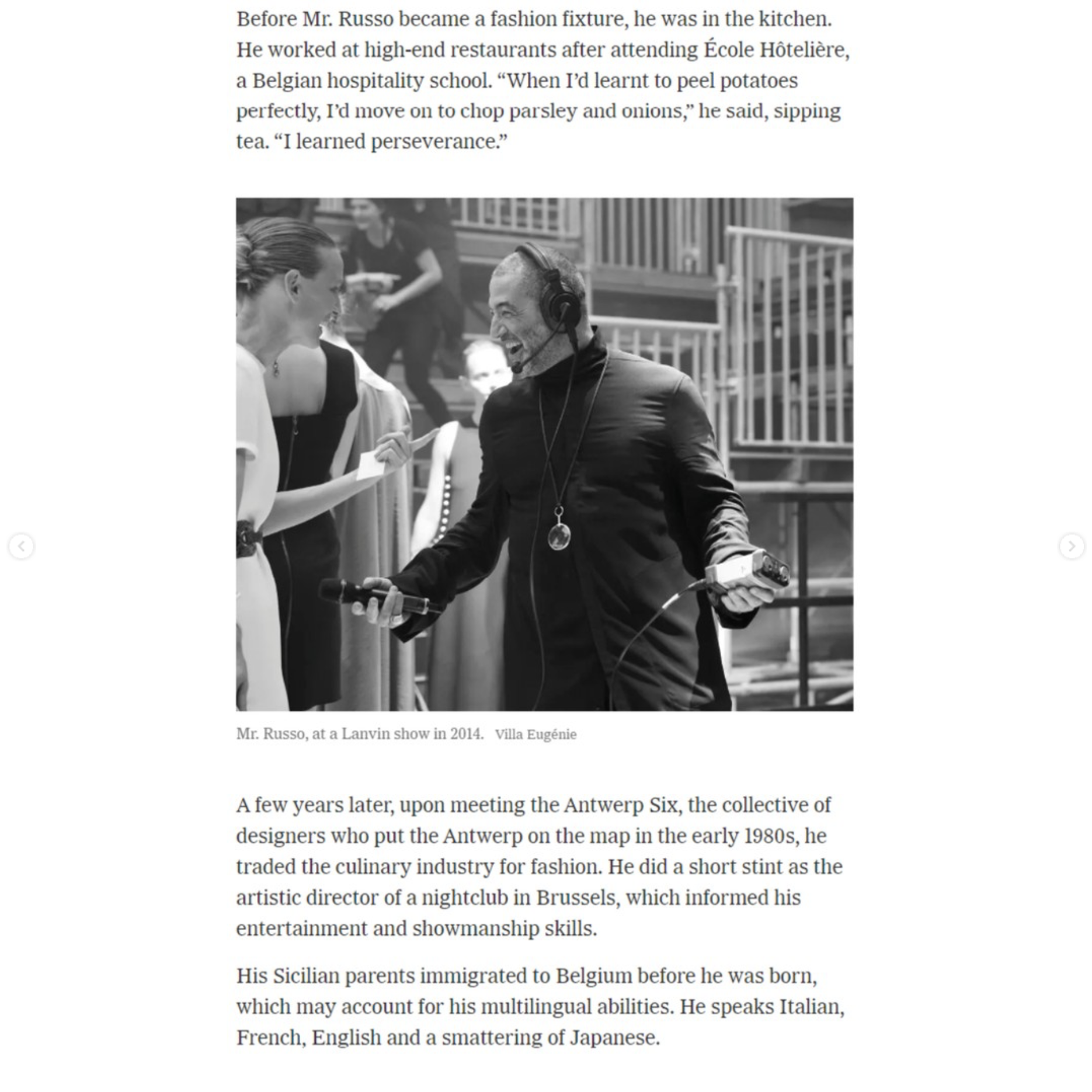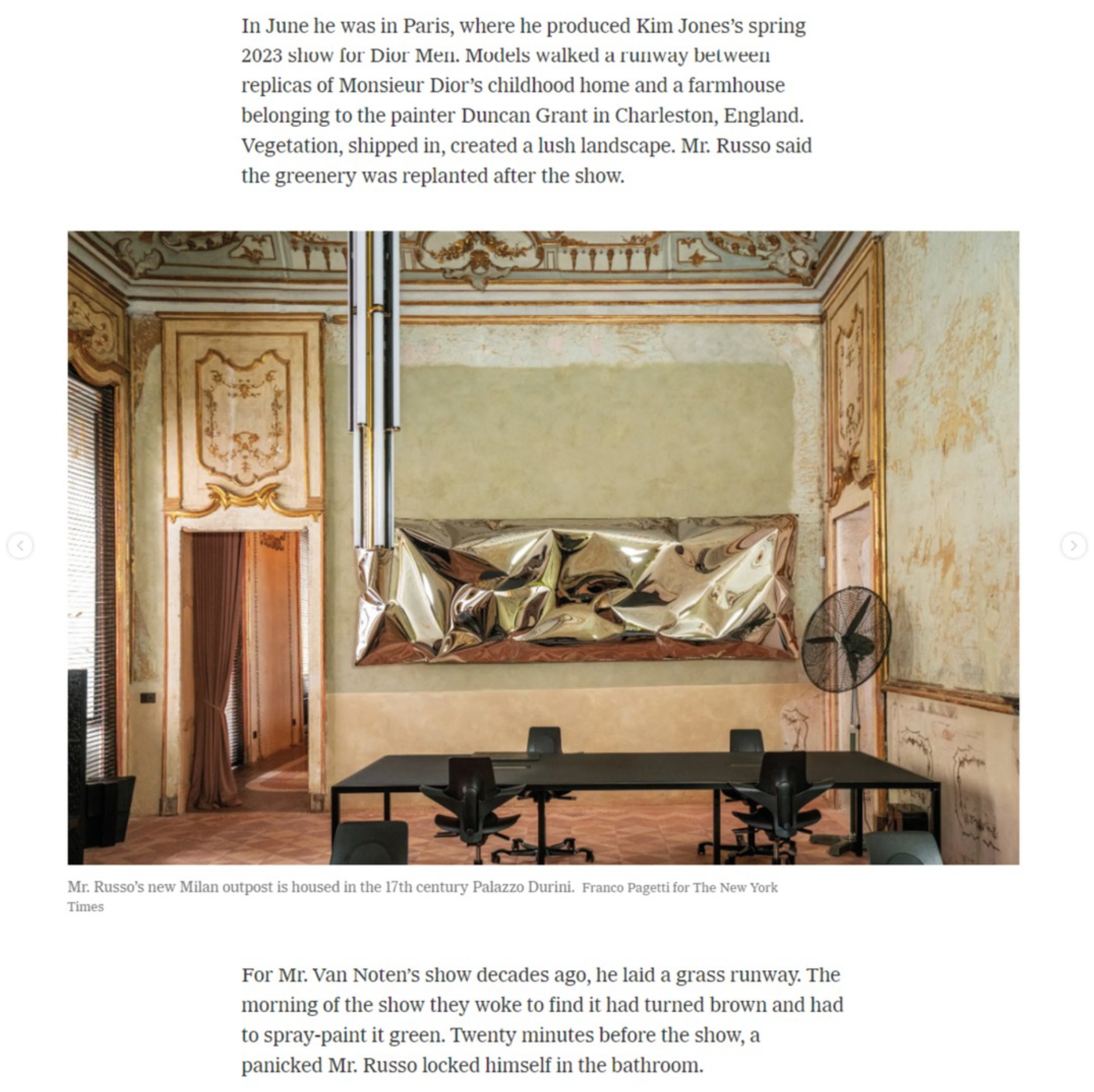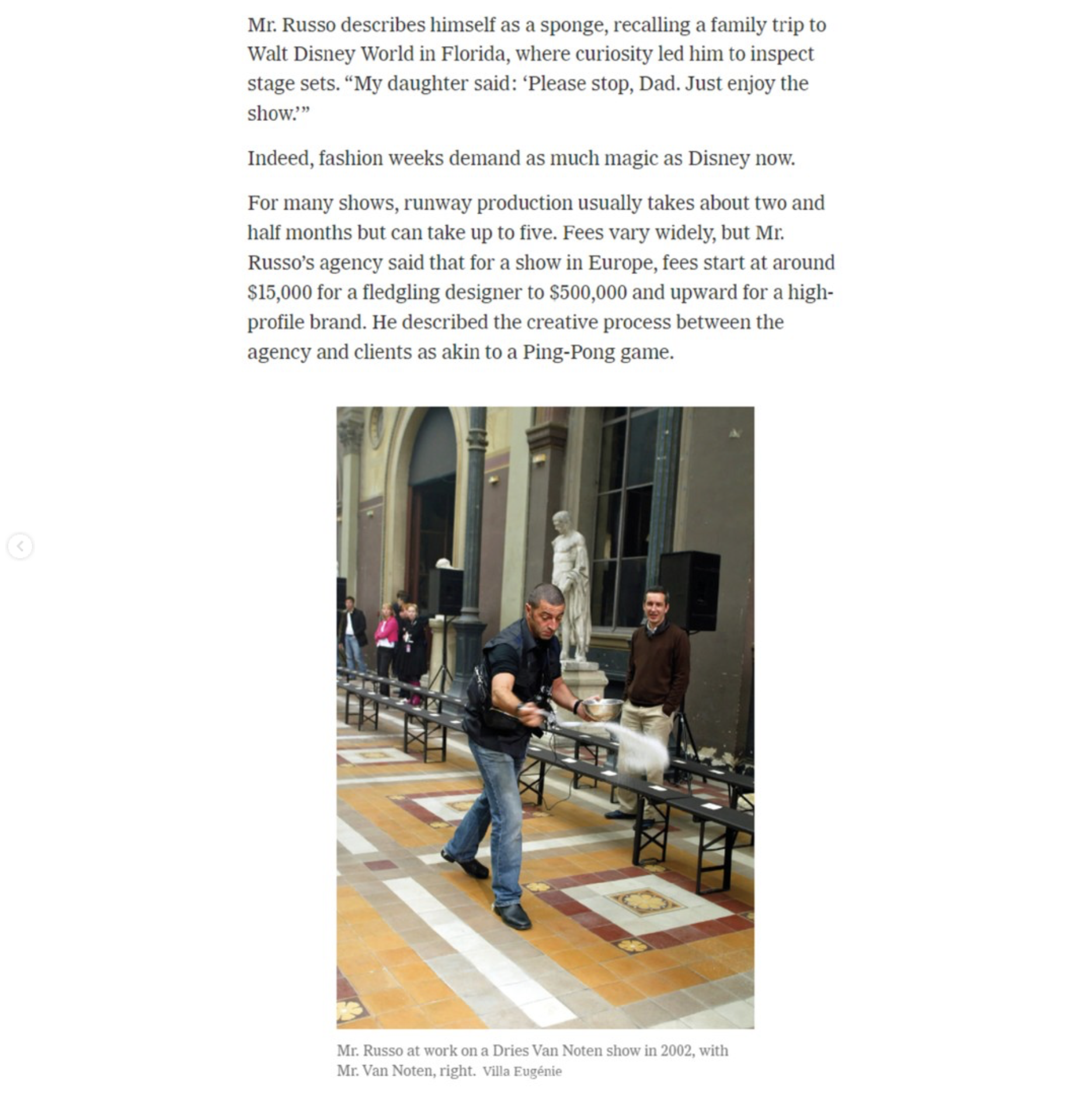 New York Times x Villa Eugénie
There's a new kid in the old part of town. Etienne Russo, the founder of the creative agency Villa Eugénie, and mastermind of some of the world's most memorable fashion shows.
'No Pain, No Gain. No Risk, No Champagne.'
Behind the scenes with the most behind-the-scenes man in fashion, Etienne Russo, show producer for Dries Van Noten, Dior Men, Chanel, Hermès, Givenchy, Miu Miu, Moncler and more.