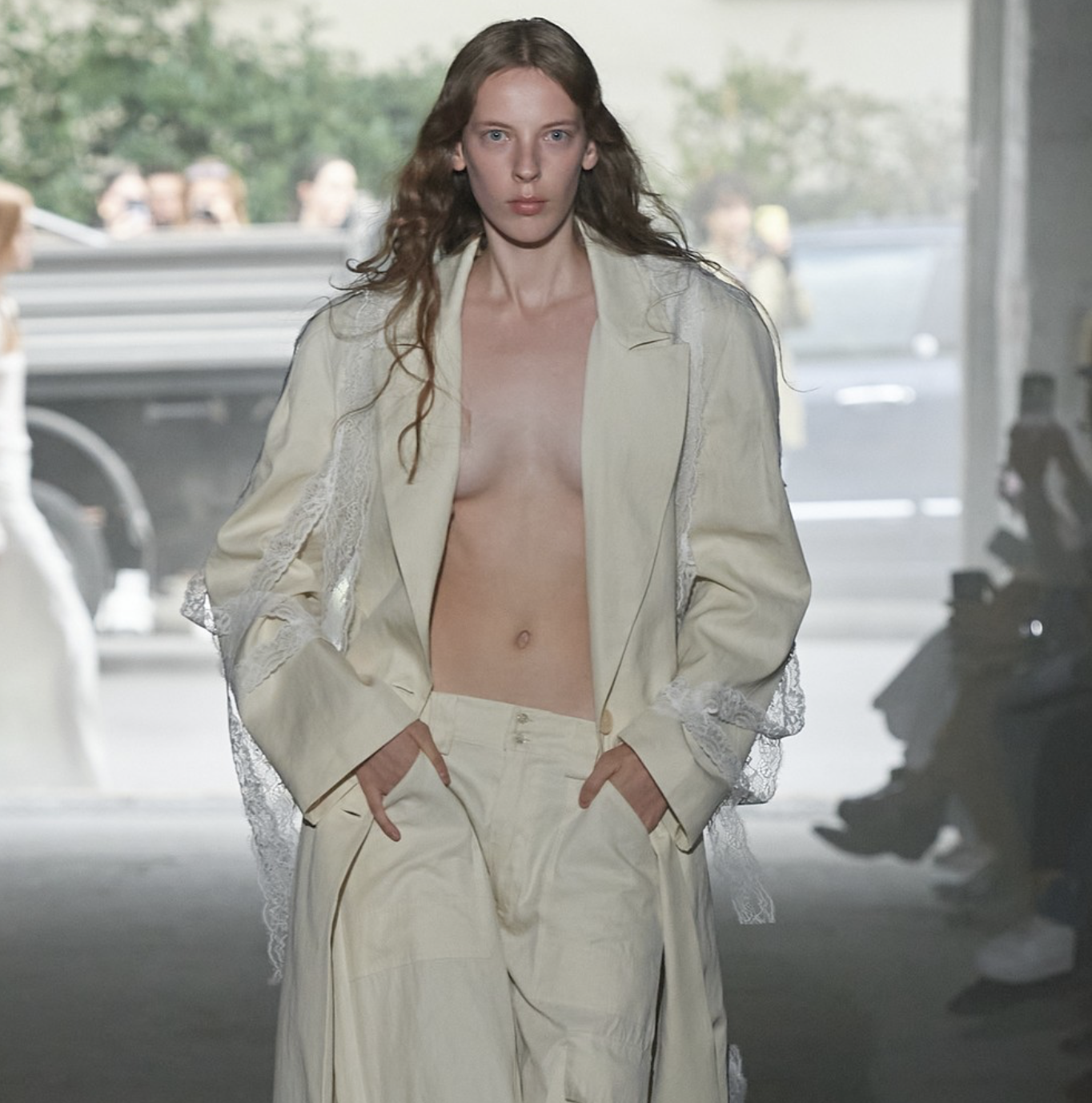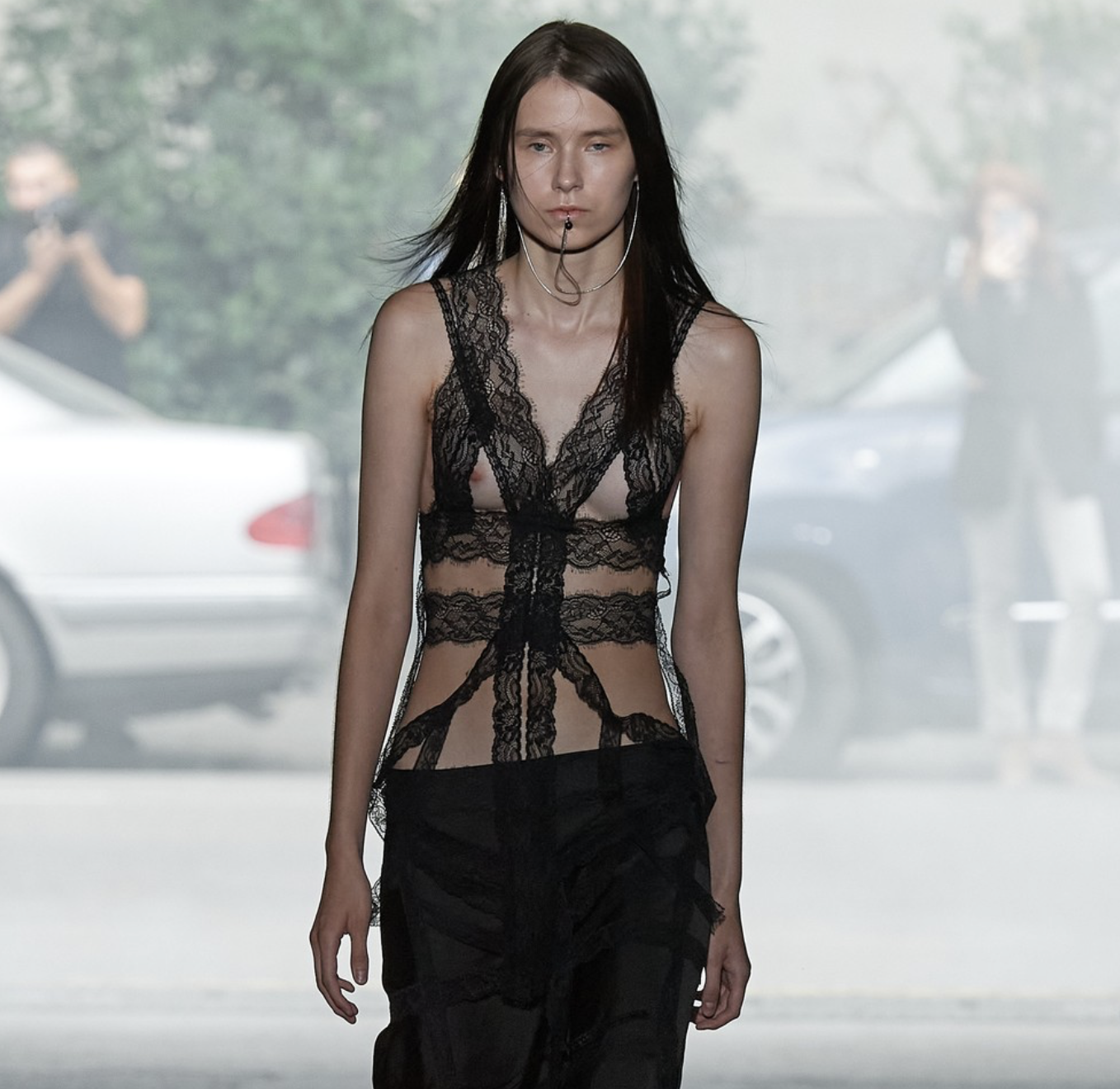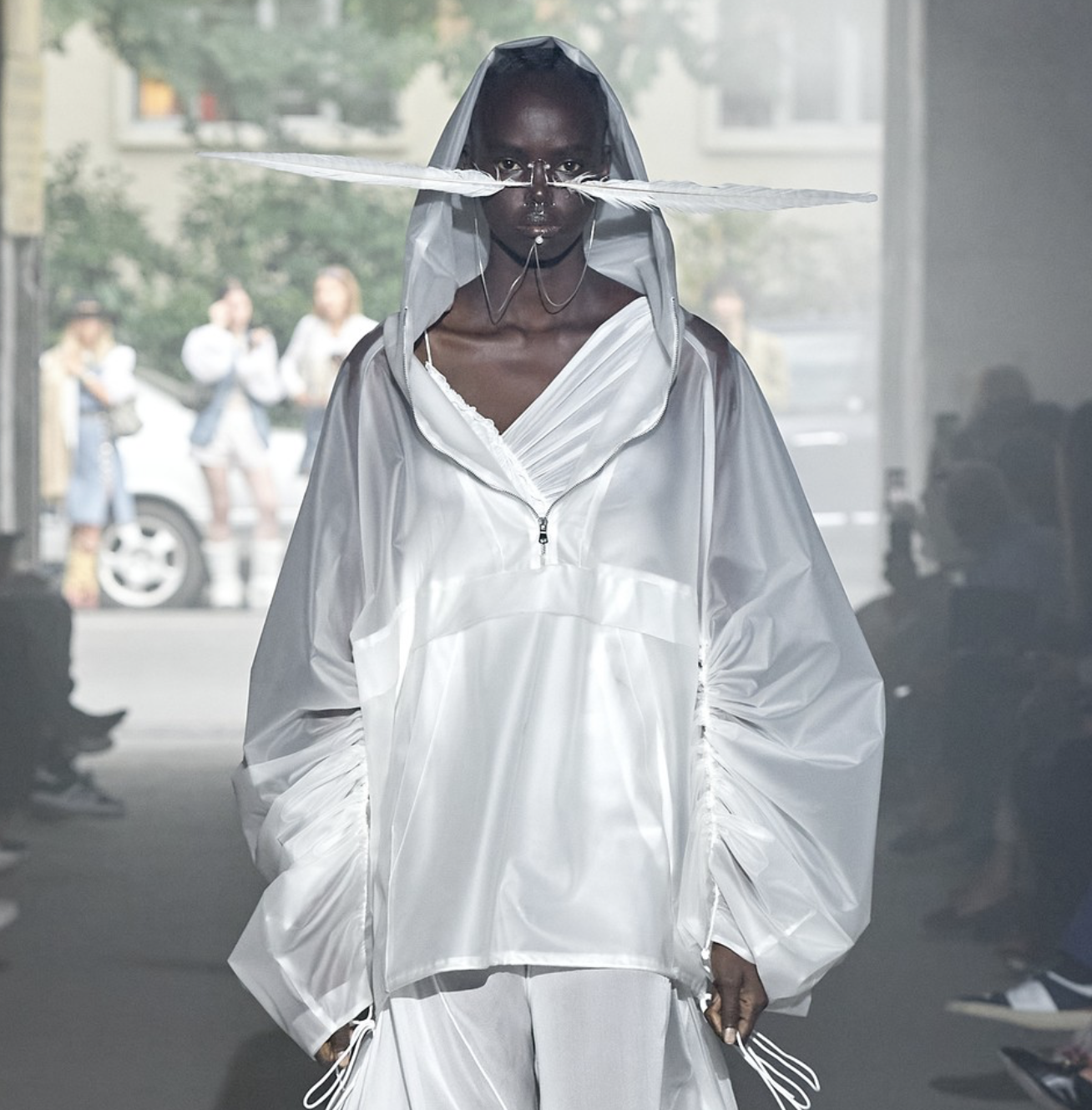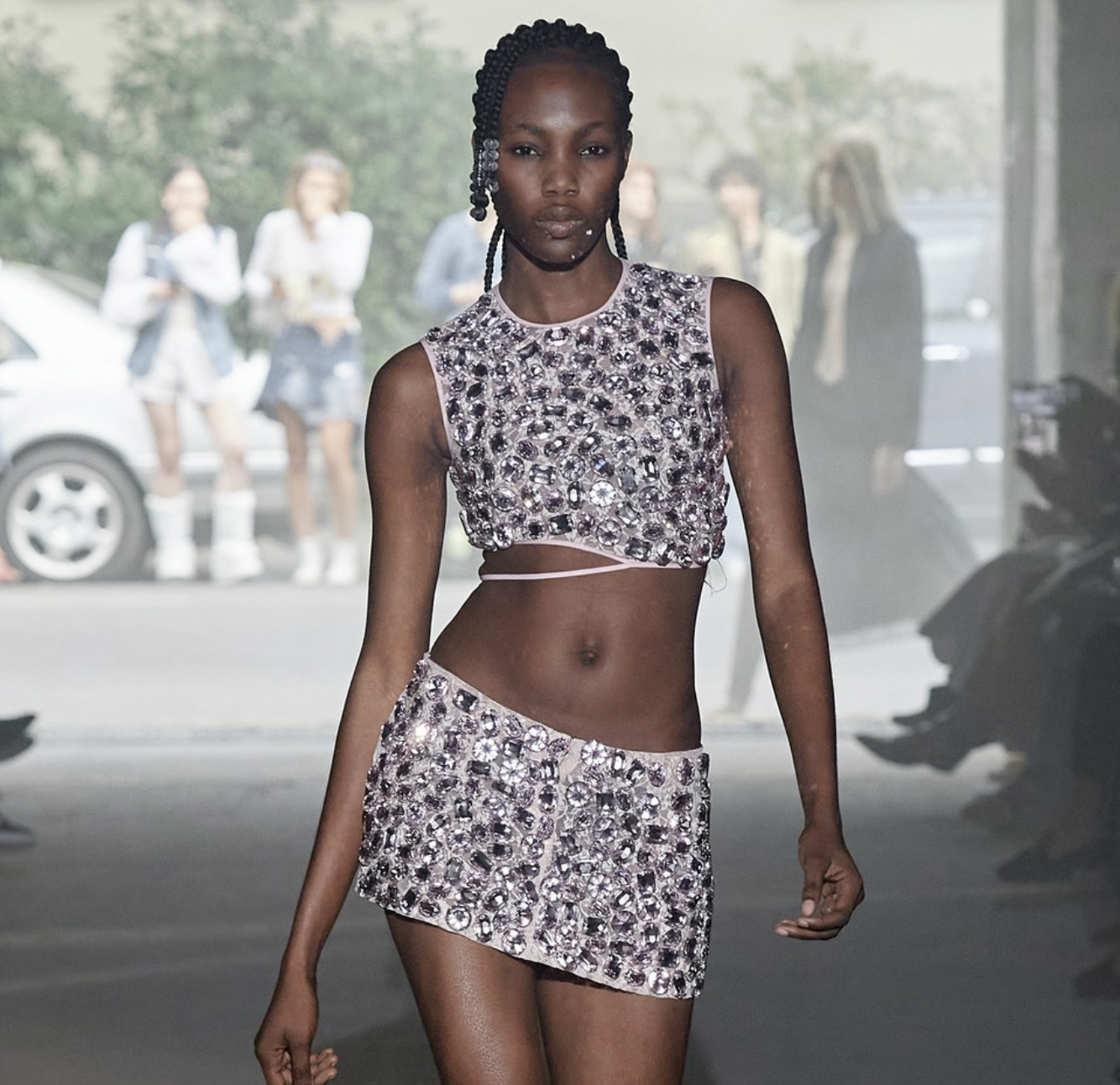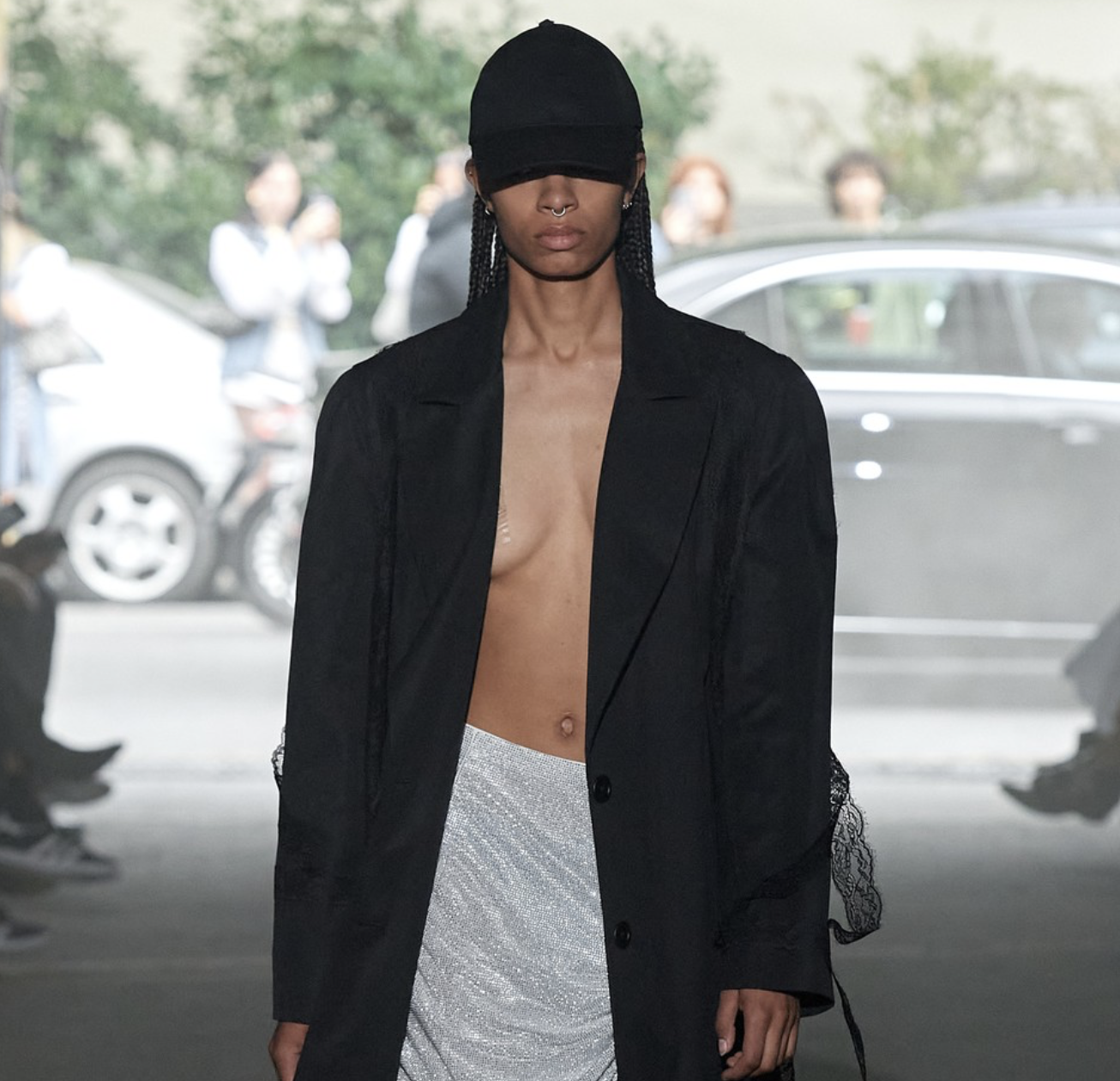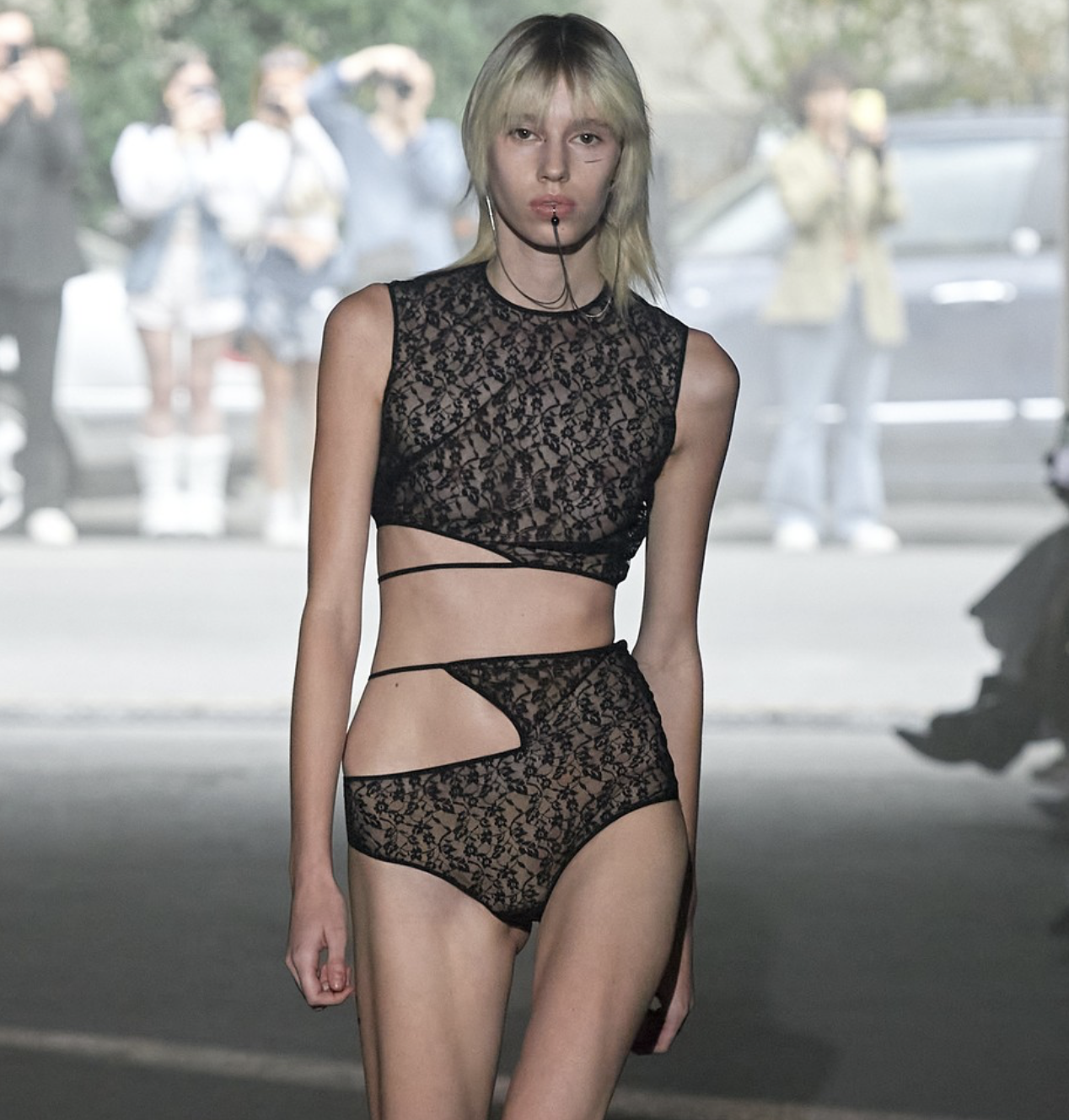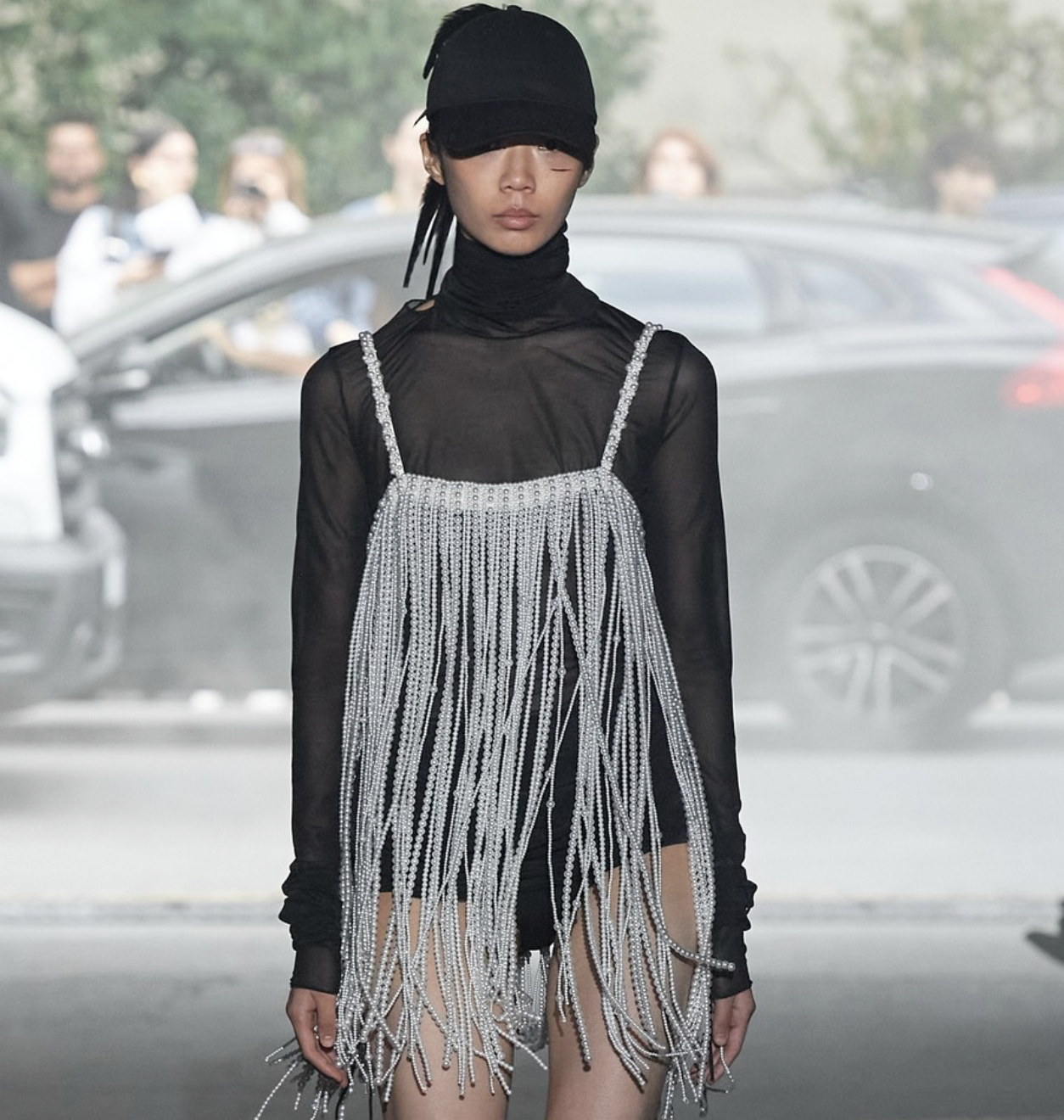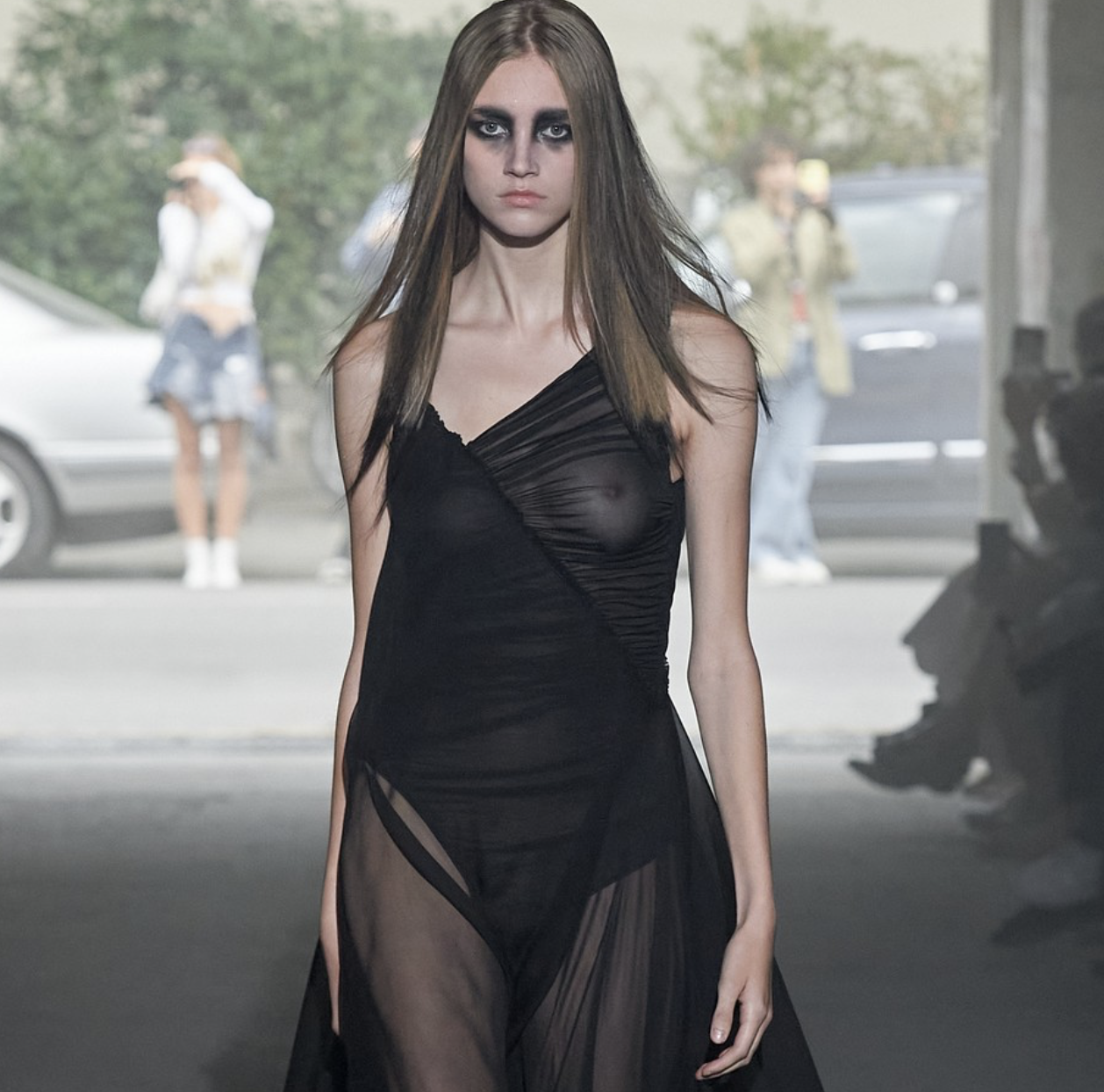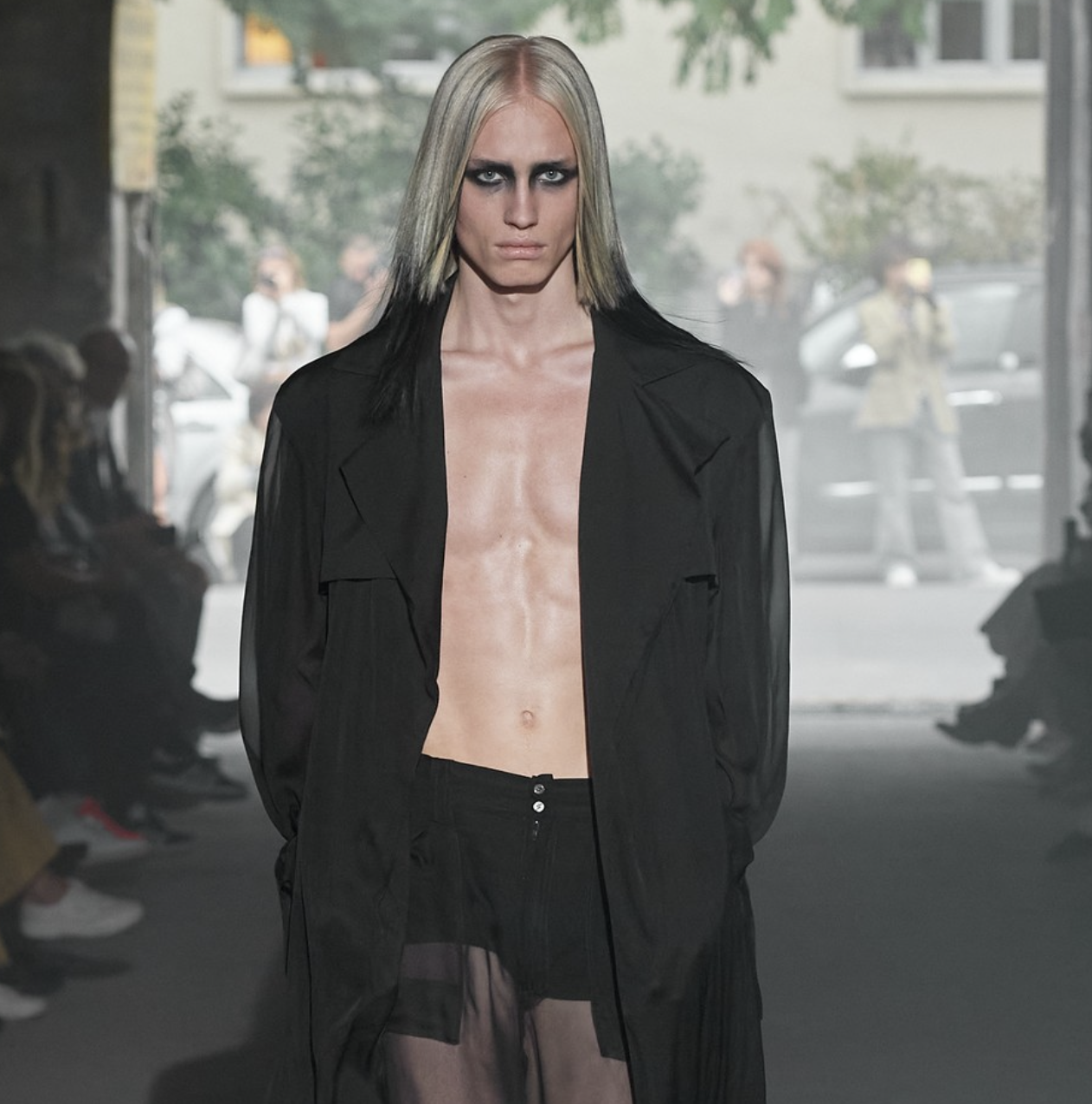 AC9 SS23
A wonderful cage and a pair of wings.
My body, a battlefield.
Stereotypes and desires.
Pleated lightness. Unexplained opulence and contradictions of form.
It caresses me, I feel it violent, it resides in me.
Black and white, red.
Air empathy and wind resistance.

In conversation with the new AC9 Spring Summer 23 collection 'STEREOTYPES': Smooth movements. Material resistances. Opulent decorations, drapes, scrolls for dynamic forms. Low waist, structured shoulders and subtle harness. Mermaid skirts and dresses, hybrid tailoring, lingerie that lives in complete exposure. Flashes of sparkle.