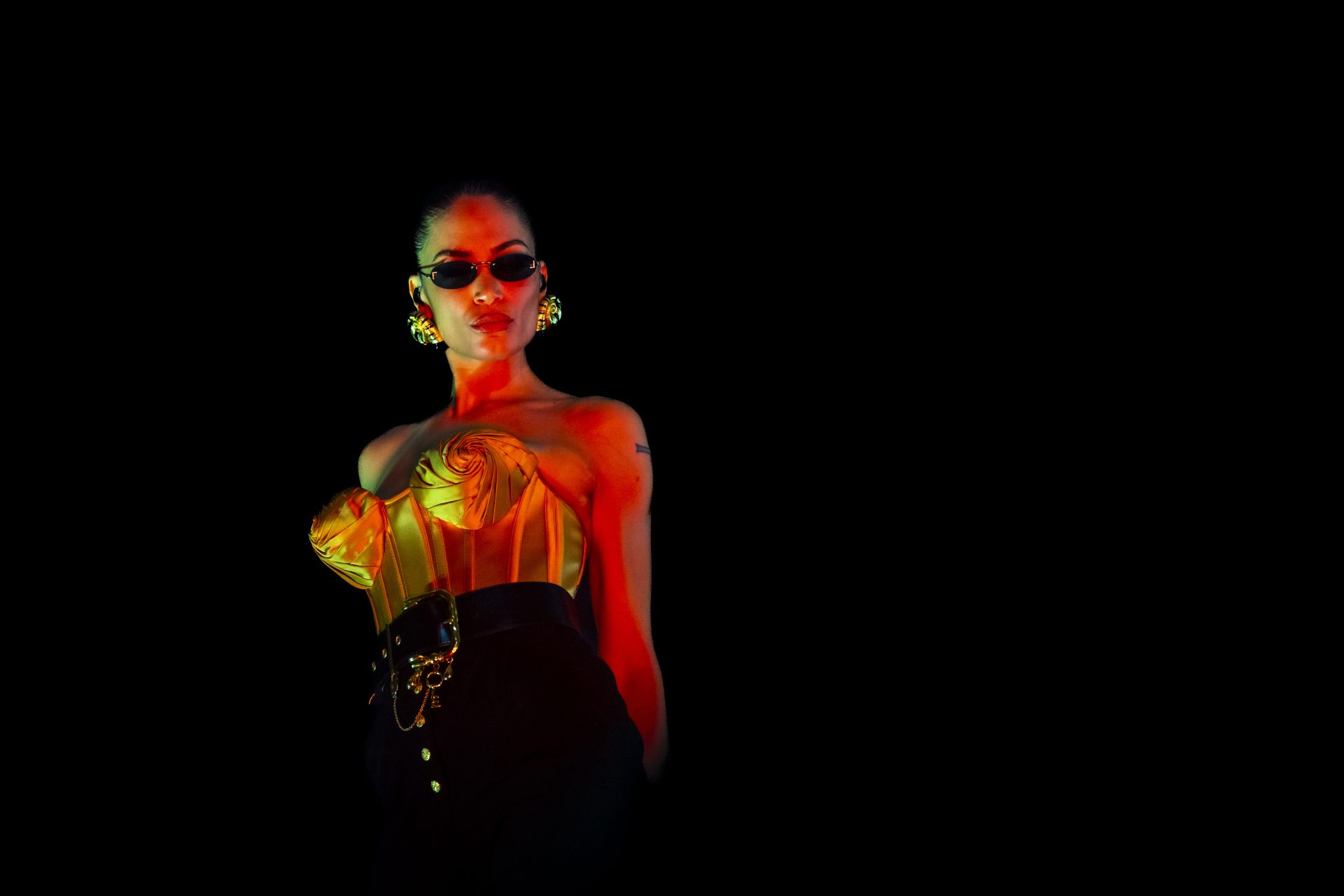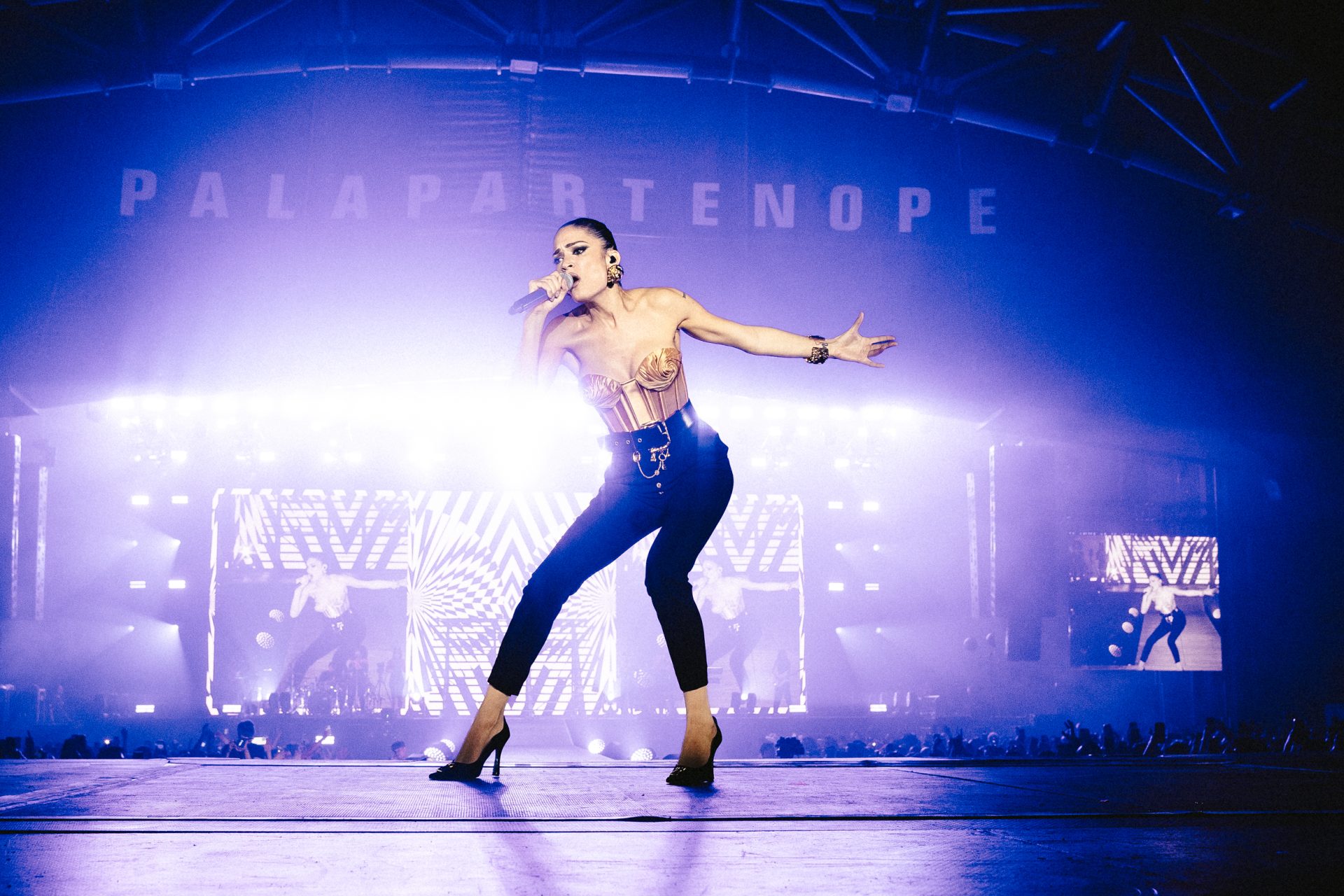 Elodie in Schiaparelli
Elodie chose SCHIAPARELLI Ready-To-Wear Spring Summer 2023, by Daniel Roseberry, for the sold out debut on the stage of his first tour in the "Elodie Show 2023" arena in Naples on Friday, November 17.
The singer wore structured bustier made of hammered golden satin. Its tight silhouette is made with directional slats and tapered breasts draped with twisted satin, creating a spiral effect. The hem is scalloped and closes with a zipper on the back with a zip shaped lock in gold plated. Trousers made of black jacquard with gradient floral pattern. They have a high waist accentuated by tapered legs outlined by ironed pleats. They are fastened on the front with a row of golden snap buttons, welt pockets with matching button embellish the back. Bracelet made of golden aluminum. Its structured surface is punctuated by a keyhole.
Ph by Kimberly Ross  and Francesco Prandoni
| Media Relations | Press Activities |
discover more here: https://www.instagram.com/p/Cz3IbdONnoa/?img_index=1