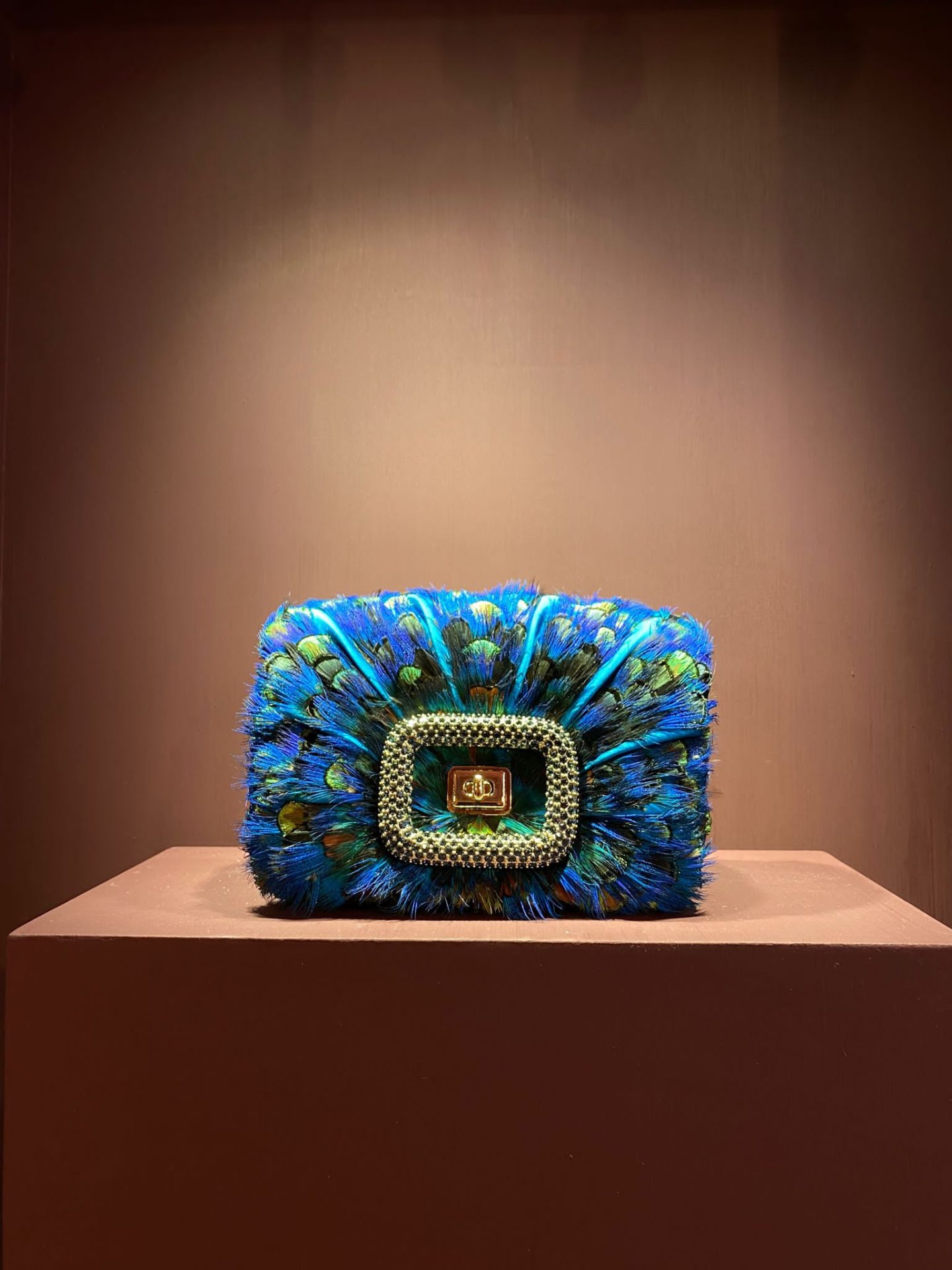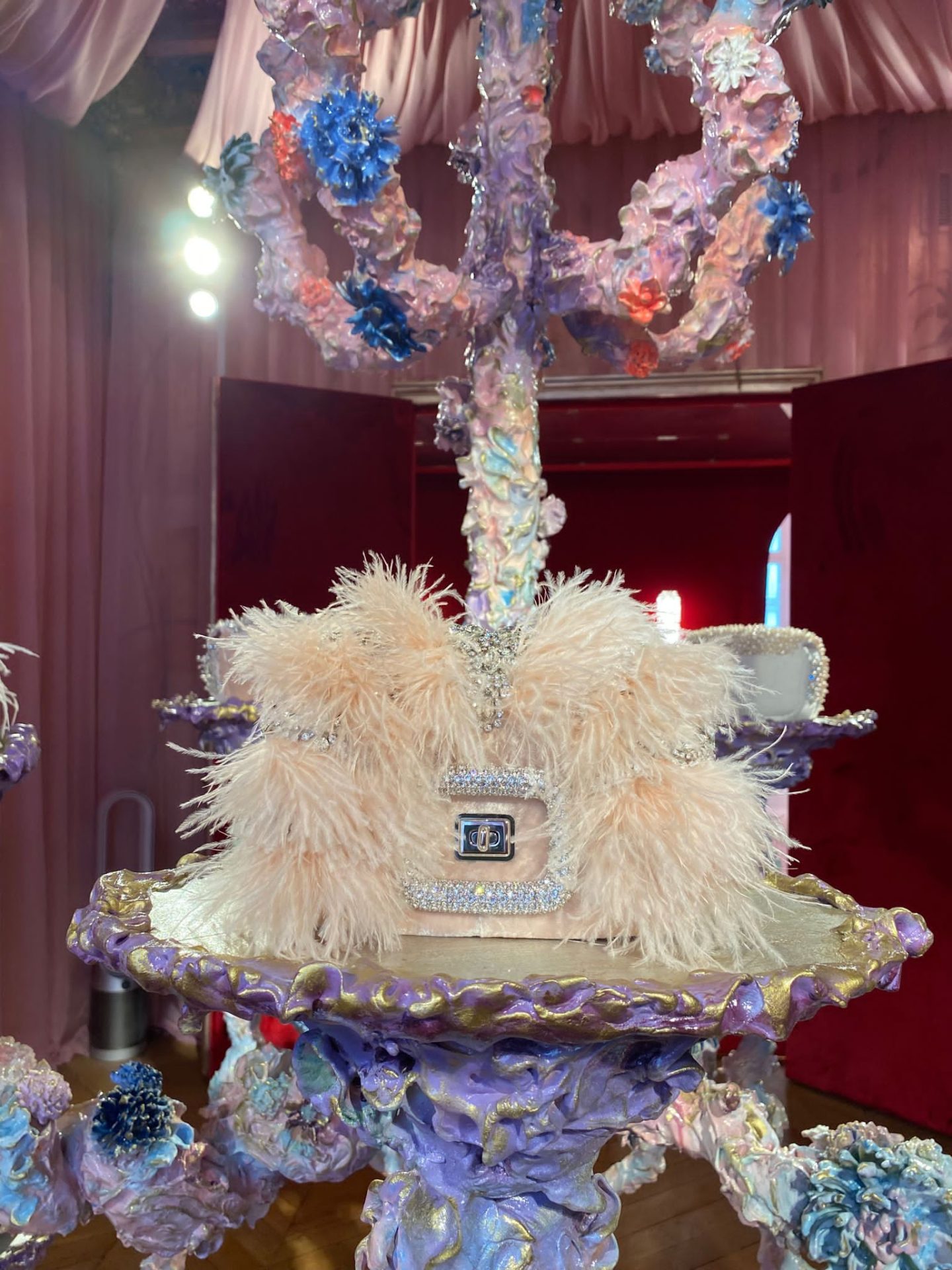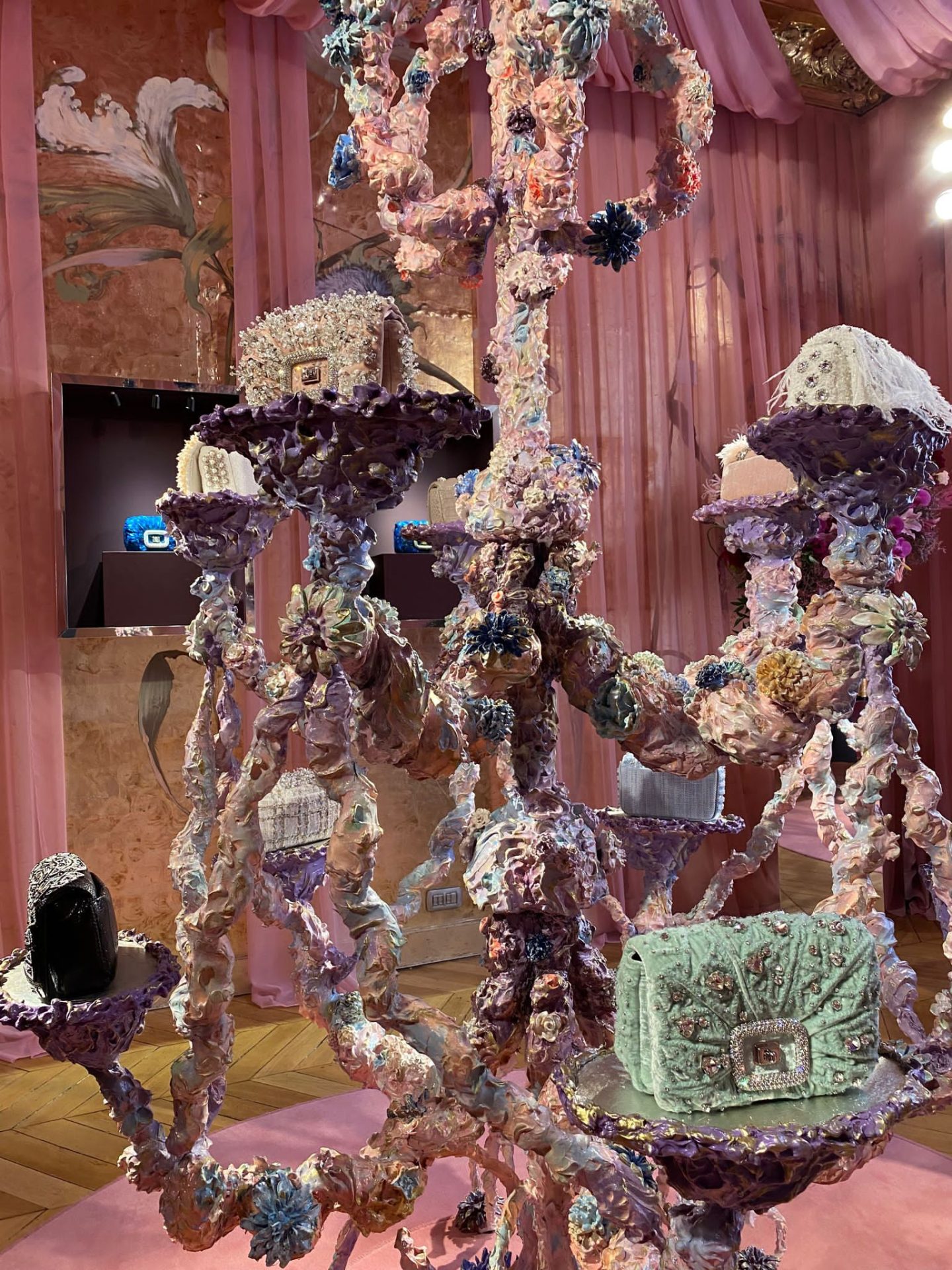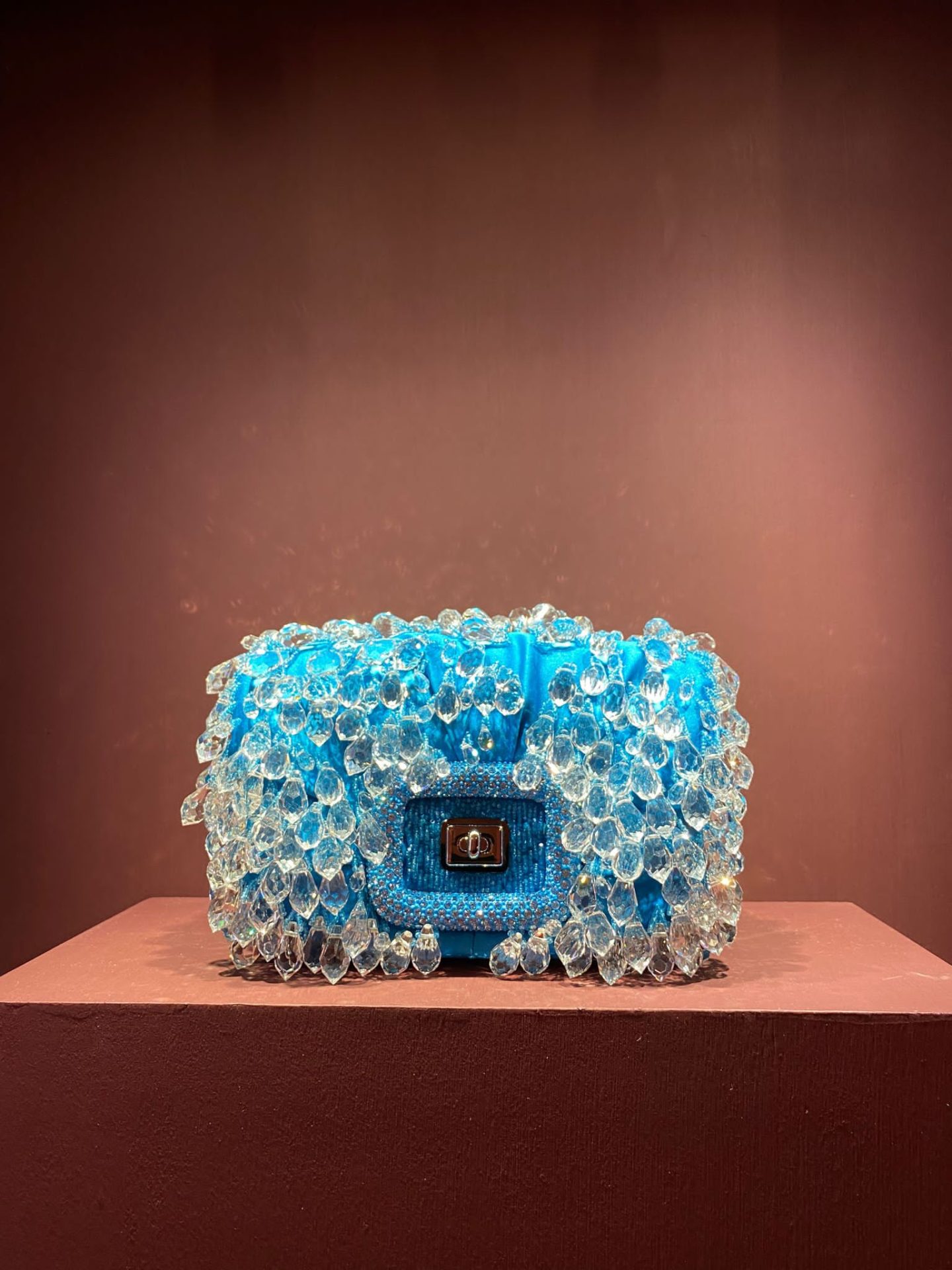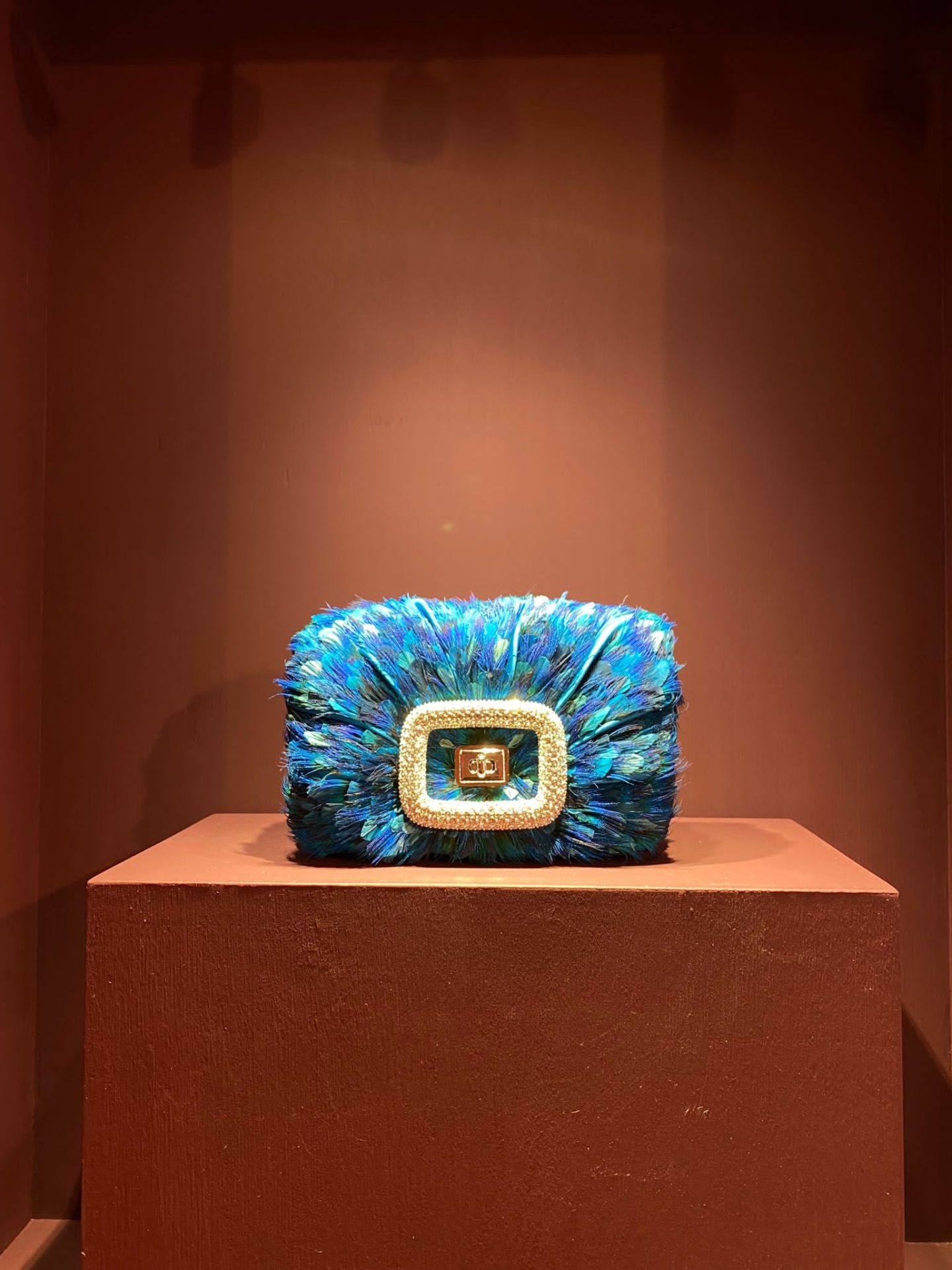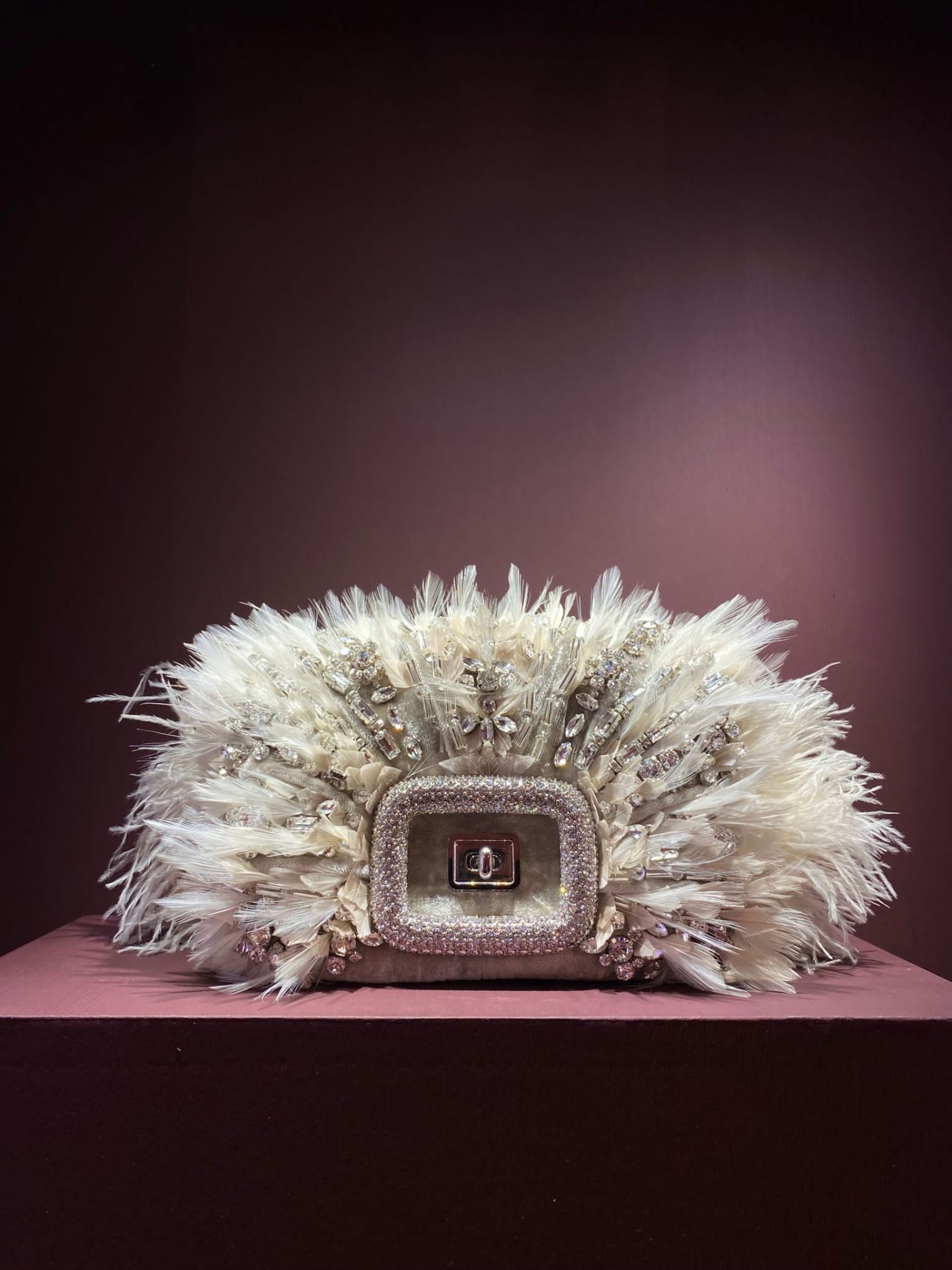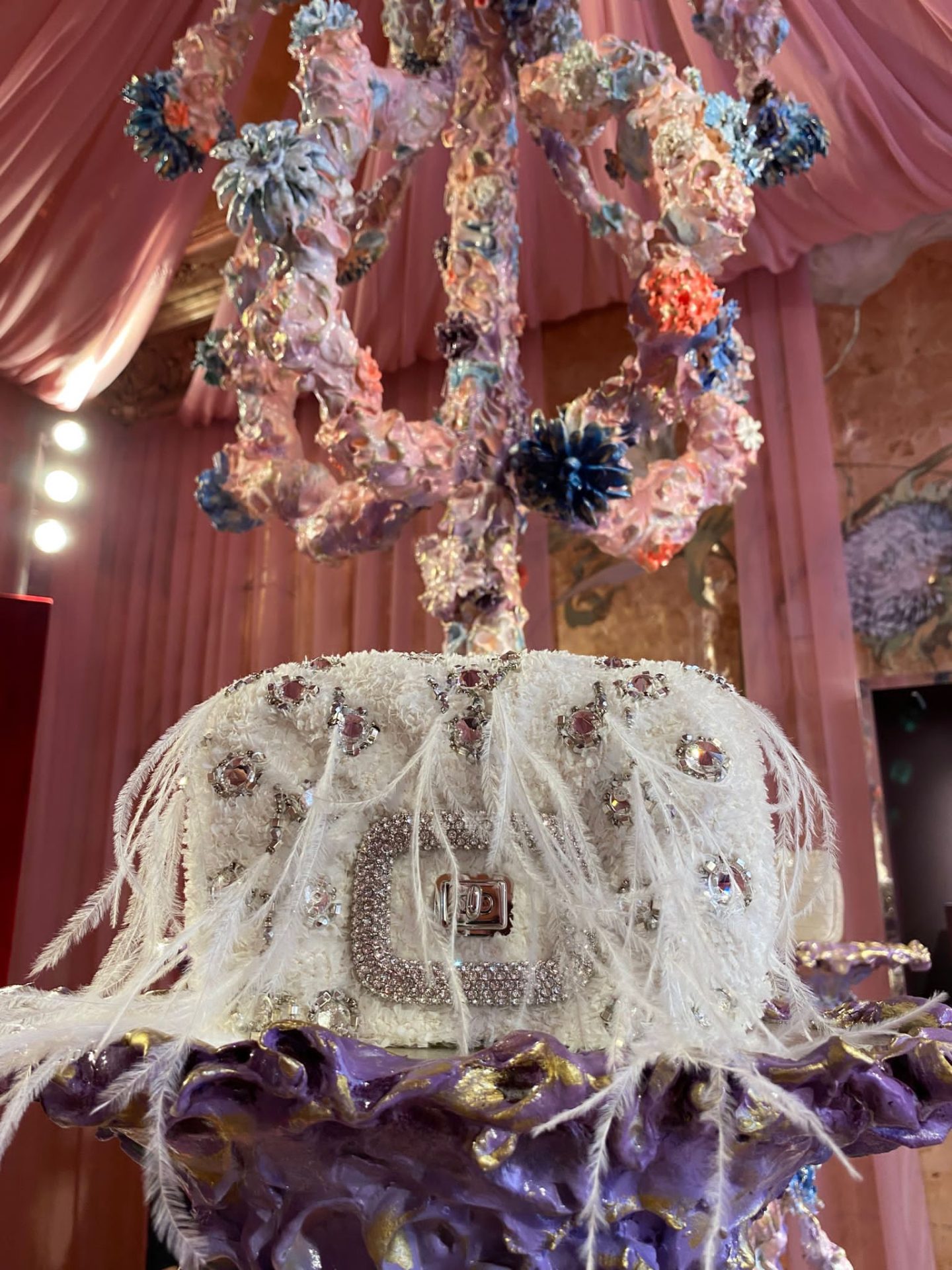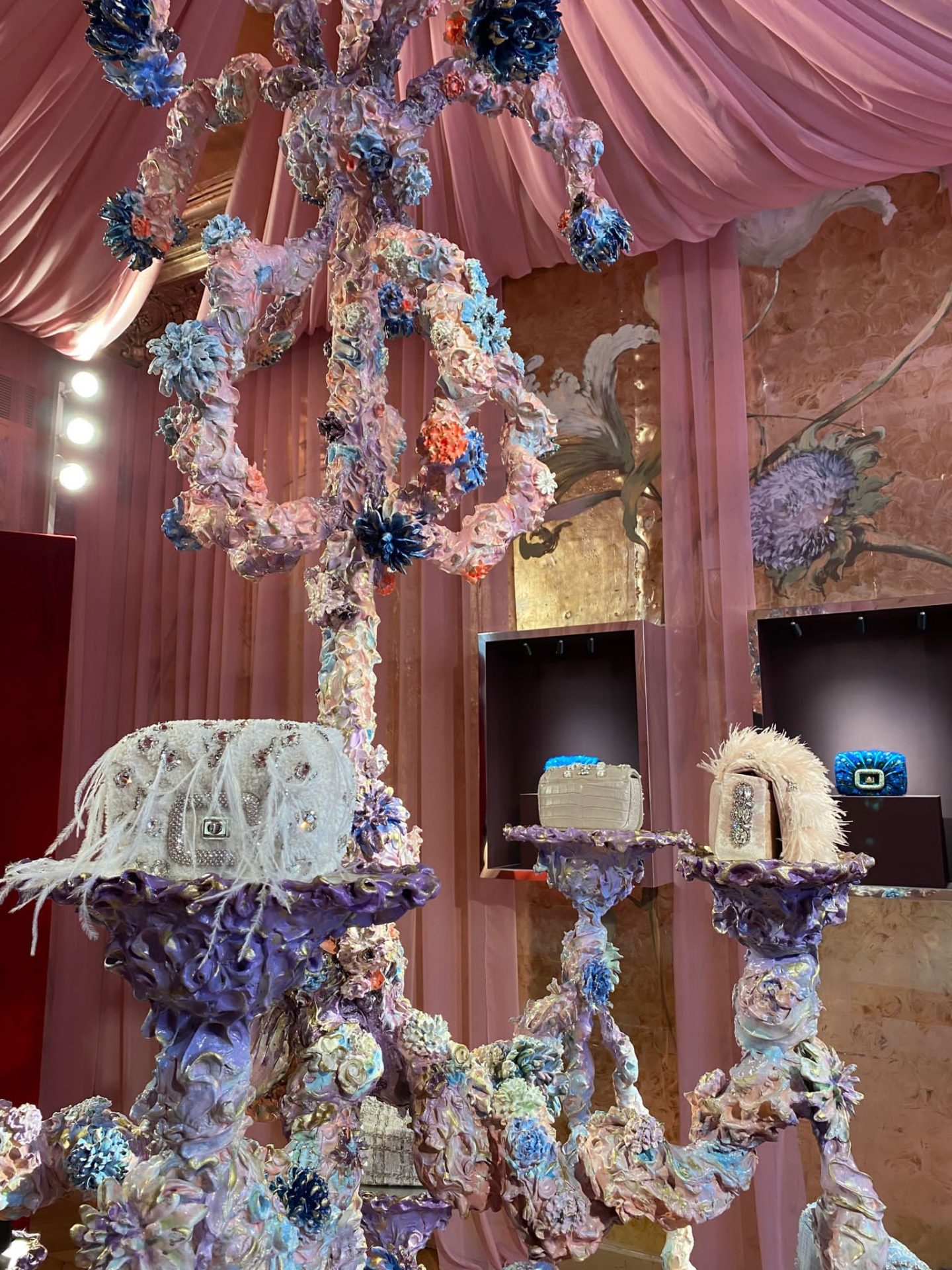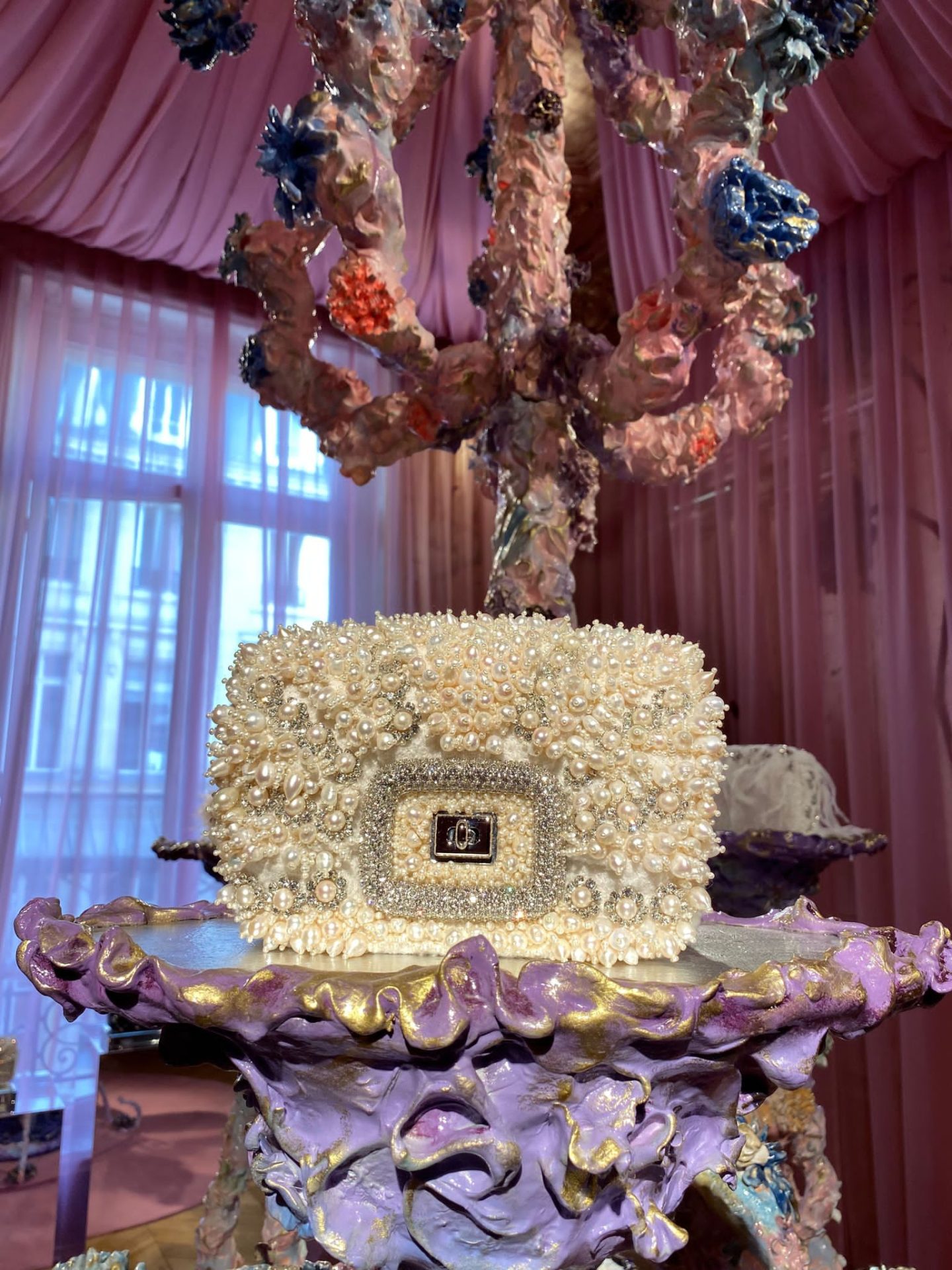 Roger Vivier – Viv' Choc Pièce Unique
On the occasion of the Fall-Winter 2023 Haute Couture collections in Paris, Maison Vivier presents an intimate audience to discover Viv' Choc Pièce Unique — a dreamy collection of one-of-a-kind handbags designed by Creative Director Gherardo Felloni that explore the absolute heights of aspirational French savoir-faire. Perched upon a magnificent varicolored ceramic chandelier inside the Salle d'Argent of the Maison Vivier in Paris, each unique creation is a delicate fantasia of embroidery and precious textiles. In a camaieu of powdery pastel shades from ivory and rose pink velvets to dark water snake and ice grey alligator, each hand-crafted objet d'art is an extravagant celebration of Parisian glamour.
From the soaring volumes of the Tour Eiffel and the gilded halls of Versailles to the energy of Paris by night, Gherardo Felloni explores the dazzling heights of the Maison's embroidery prowess with each piece, crafting spectacular feats of adornment that go beyond surface embellishment to become exceptional structures shivering with life. The draped curves of the Viv' Choc, with its romantic folds and curves, is a dramatic and sensual canvas for crystals, sequins, feathers and threadwork of the most exquisite qualities. In a standard and miniature scale, each piece is hand-mounted and embroidered, with up to 13,000 beads and crystals applied by hand. Amongst them, intricate techniques bring flourishing patterns and textures to the fore, from latticework bugle beading and crystal tulle mesh, to clusters of natural pearls and rhinestones that shiver en tremblant.
Discover more here: https://lnkd.in/dKW_6mDZ
| Media Relations | Press & PR Activities |
#es_pr #es_prforrogervivier #rogervivier