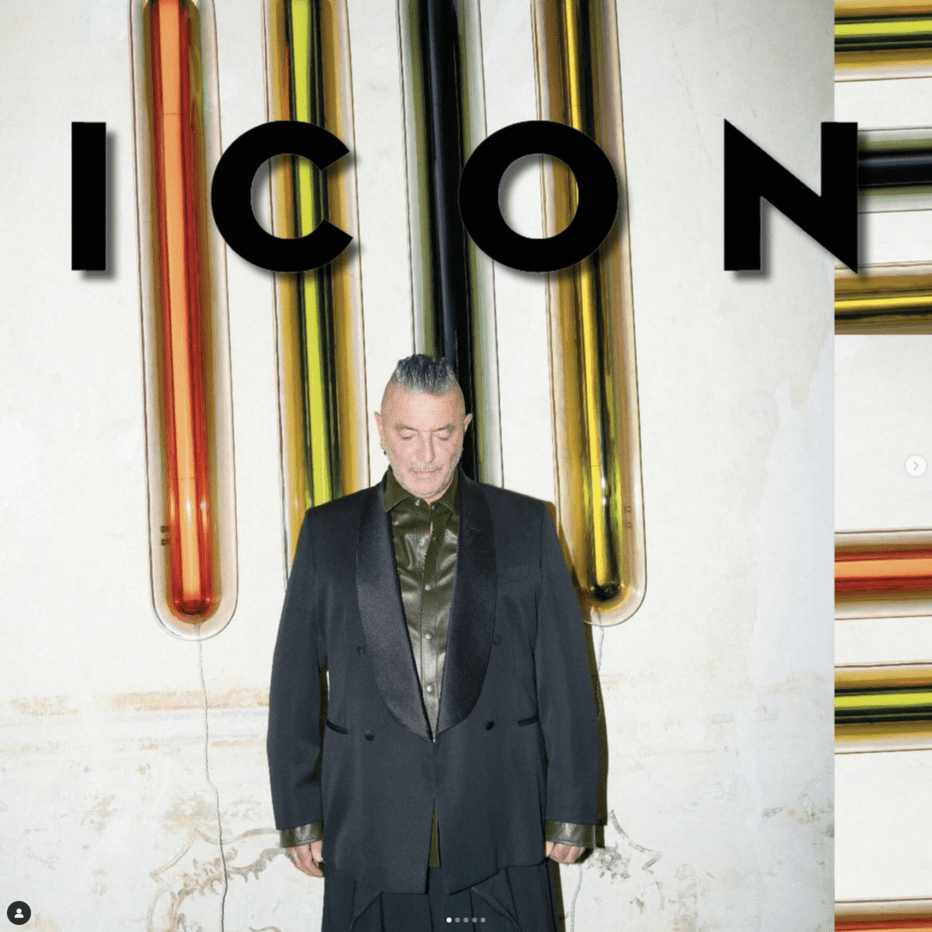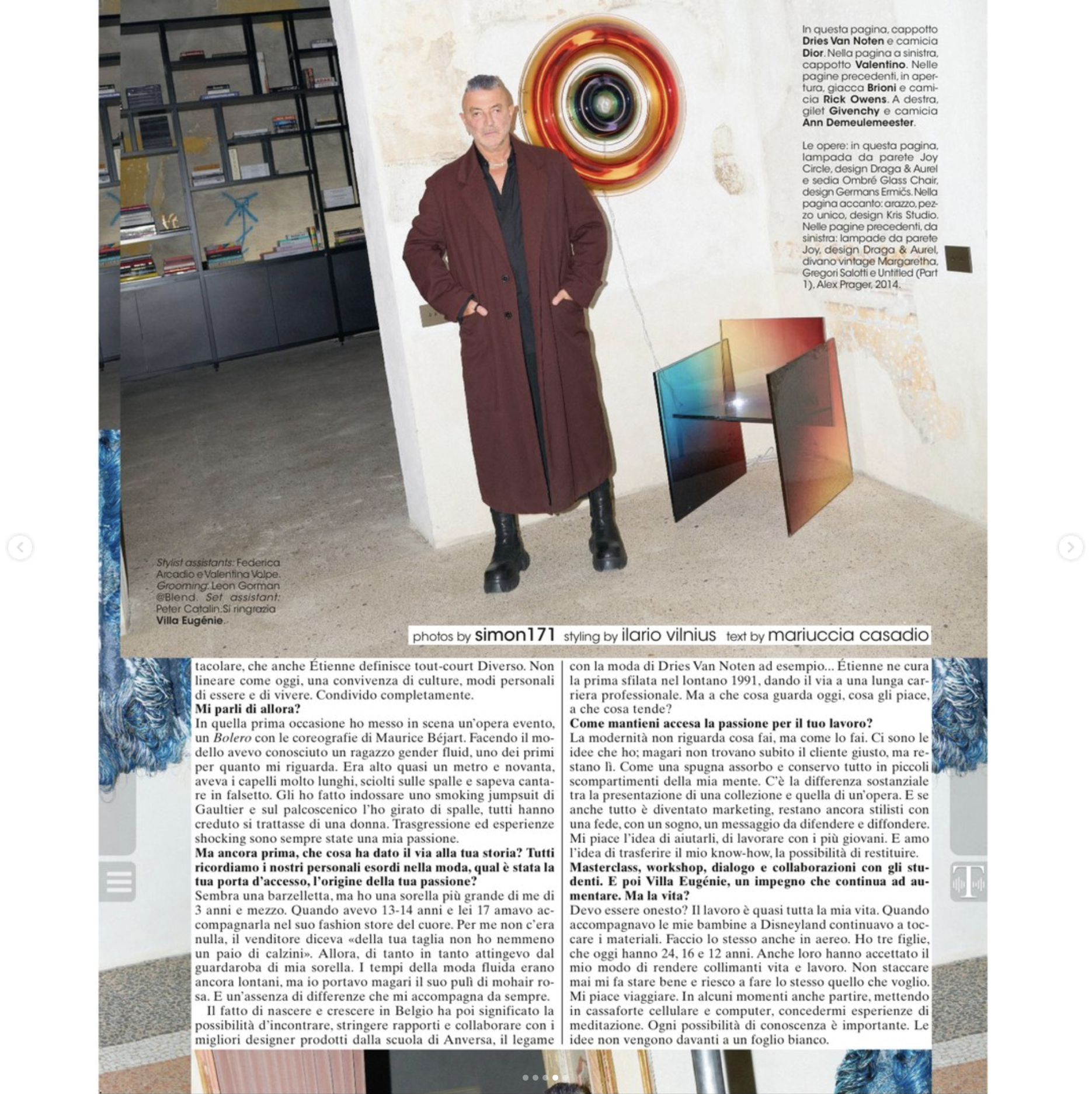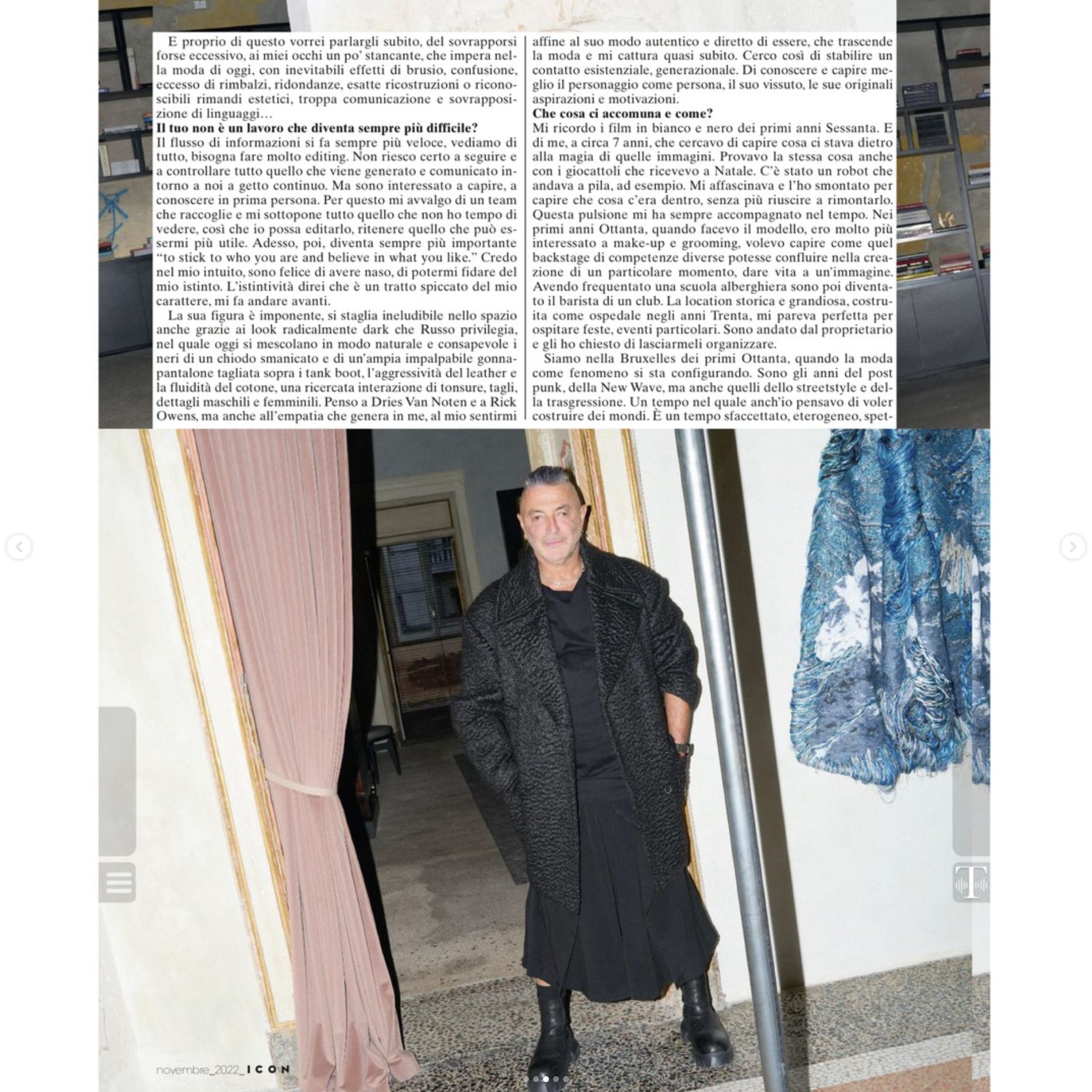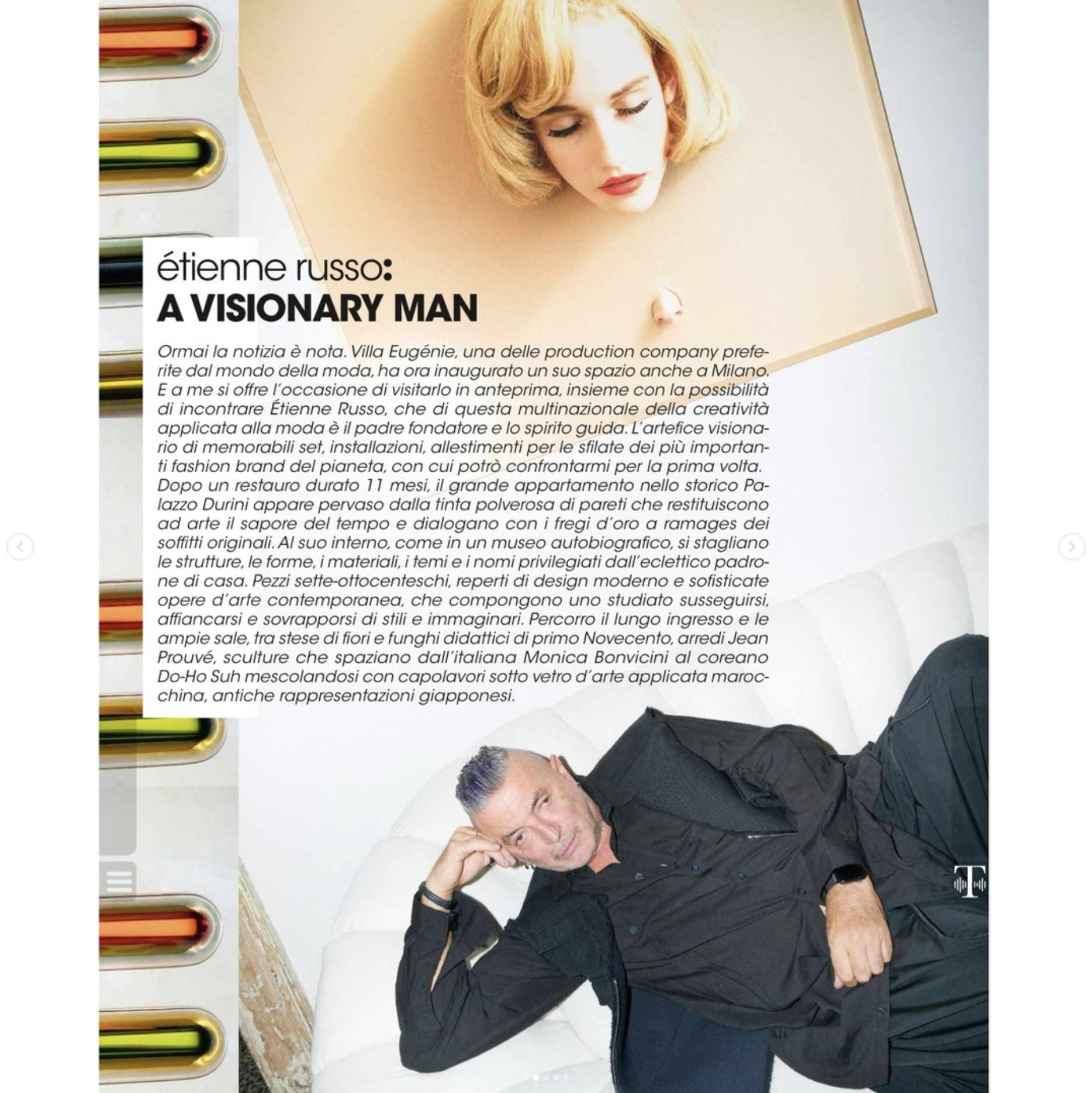 ICON x Villa Eugénie
We are proud to share the ICON Magazine feature about Etienne Russo and Villa Eugénie.
The interview is about Villa Eugénie founder Etienne Russo, talking about his career from the beginning to now. Creativity, passion, visions and outstanding productions are the core of the article.
Etienne Russo: A VISIONARY MAN
Ormai la notizia è nota. Villa Eugénie è una delle production company preferite dal mondo della moda e Etienne Russo ne è il suo padre fondatore e spirito guida.
A huge Thank you to the Editor in Chief Andrea Tenerani
Inteview: Mariuccia Casadio
Styling: Ilario Vilnius
Styling assistant: Federica Arcadio
Photo: Simon171